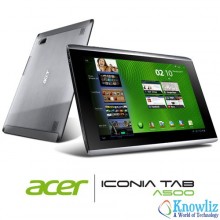 Conway, SC (PRWEB) July 22, 2011
B&T Commodities, LLC is announcing the opening of its new online consumer electronics superstore: B&T Electronix, "Home Of The Best & Trusted Ultimate Electronics."
B&T Electronix was created with the hope of providing 100% unprecedented excellent customer service, unbeatable pricing, professional qualified technical support, and to go back to the old fashioned way of doing business. The staff members at B&T Electronix believe that many companies have lost site of what's important in this industry, which is not simply looking at the bottom line, but rather, caring about customer satisfaction and support. At B&T Electronix, employees strive to always remember that the customers are the number one priority and that without them, no one is in business.
B&T Electronics has aligned itself with the most competitive pricing and buying power within the industry, as well as with the top brand names in ultimate electronics. These brands include, but are not limited to: Acer, HP, Sony, Samsung, Lenovo, Dell, Apple, Steel Series, Vizio, LG, Haier, Razor, Phillips, and Toshiba.
The business model for B&T Electronix includes making sure that each customer receives:

Fast shipping
Exceptional customer service and support
Government pricing
Fast government procurement
Partnering with a GSA holder, as well as establishing secured buying power and 30 day net terms, allows them to accomplish these tasks, while providing the best quality possible of consumer electronics.
B&T Electronix would also like to report the awarding of two new contracts, one with the City Of Plano Carpenter Park Recreation Center for 15 HDTV's, and Lisle Woodridge Fire Department for 10 HP desktop computers. These companies have shown that they trust the quality of B&T's consumer electronics by contracting them to supply their ultimate electronics.
To head the launch of this new website, the company would like to introduce its new CFO and CEO. Kathy Lawson, as CFO has 20 years of experience in the consumer electronics industry and Timothy Lawson, the new CEO, has 15 years of valuable experience. Customers can always expect the best out of them and they will always look out for the interests of their customers, guaranteed! These two know the business of providing ultimate electronics in and out, and are excited to be a part of the new store.
There are two new products joining the B&T Electronix family of ultimate electronics. One is the new HP touch, and the other is the Tablet, by Acer.
To visit B&T's new online consumer electronic store, visit http://www.bandtcommodities.com.
###