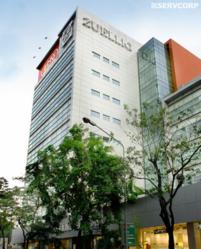 Servcorp will ensure that operations will continue uninterrupted through thick and thin, come what may, because it's a company that expects the unexpected.
(PRWEB) July 11, 2011
Historically speaking, concerns in regards to this mainly originate from a similar event in the past that interrupted business operations all over Bangkok. Concerned clients should rest easy, because in case of disaster situations, the Servcorp office for rent business solutions is always ready to handle any emergency with care, patience, and preparedness.
Servcorp, Thailand's premier virtual office provider, has everything under control. The company has faced all sorts of emergencies, disasters, and catastrophes, and it was able to handle it with the panache and uninterrupted service that are expected of an international-grade company. Servcorp will ensure that operations will continue uninterrupted through thick and thin, come what may, because it's a company that expects the unexpected, and it's always prepared to face any crisis professionally so that the client won't have to suffer in the slightest. Besides which, because of its advanced online technology, even if Servcorp were to face issues such as natural disasters, terrorist attacks, political turmoil, and so forth.
It'll take a concerted and deliberate effort by rabble rousers to actually shut down something as large, ubiquitous, and essential as Servcorp's virtual offices, so cyberspace is also a great refuge for businesses as well. The business continuity plan is also a viable recourse because Servcorp has a solid IT infrastructure and robust worldwide office network. To be more specific, Servcorp and its location at business center Bangkok has once suffered from the disaster of having its building set on fire. Because the building was burning, clients were forced to leave it and stop working. The site became inaccessible for quite sometime, so Servcorp was faced with the challenge of bringing back its services even though the site wasn't available.
The company eventually worked out the problem by utilizing the aforementioned communications infrastructure to remotely log onto the system and divert the calls into another, safe site, which is Singapore. Once everything was resolved, it was business as usual. Servcorp has already suffered from the chaos that tumultuous local politics brings, so it now knows what to do if such a situation were to arise, and there'll be no downtime occurring thanks to these emergency procedures, safety precautions, and contingency plans. Client calls will be answered because Servcorp's state-of-the-art technology makes operation during disasters possible. It's a company that even flies receptionists to Singapore in order to handle calls in Thai. Basically, Servcorp will always go the extra mile when it comes to protecting the best interests of their clients, even in the proverbial line of fire.
Even during emergency situations involving natural disasters, manmade turmoil, emergency situations, and other problems that directly affect Servcorp's offices within business center Bangkok, this virtual office and office for rent provider will still remain operational thanks to its Thailand virtual office offerings and IT infrastructure contingency plans. Even if Bangkok itself is left in a state of disarray, clients should rest assured that client businesses won't.
###