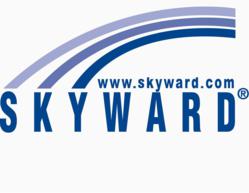 We are excited and honored that the Texas Education Agency has recognized the value that we bring to the state's education system.
Stevens Point, WI (PRWEB) July 07, 2011
Skyward, Inc., an industry leading K-12 school administration software provider, has been selected as a recommended statewide student information system for the state of Texas. Skyward's selection comes after an extensive evaluation process directed by the Texas Education Agency (TEA). With this honor, Skyward will now become a preferred SIS vendor for every public school district in the state of Texas.
"This partnership offers a tremendous benefit to our existing customers and a great opportunity for other school districts in the State of Texas to take advantage of our industry leading administrative software solutions," said Scott Glinski, President of Skyward. "We are excited and honored that the Texas Education Agency has recognized the value that we bring to the state's education system. We look forward to helping Texas districts improve their operational efficiencies now and well into the future."
Skyward's partnership with the TEA will benefit both existing and incoming Skyward districts. As the provider for more than 1,400 districts around the world, including nearly 200 Texas school districts, this selection by TEA demonstrates confidence that Skyward's School Management System offers school districts the best solution to increase operational efficiency, positively influences student performance and enhances school to home communication. Texas school districts will also see monetary savings through this partnership that will ease pressure on their budgets.
"The proactive effort by which the Texas Education Agency sought out a statewide SIS provider is a true testament to their ongoing mission of providing Texas schools with the leadership, guidance and resources to aid in the achievement of students across the state," said Kevin McFerrin, Executive Vice President of Business Development. "This decision marks the beginning of a long, successful partnership with Skyward and a bright future for Texas' students and educators."
Skyward will be providing a turn-key solution for Texas districts by expanding its long-term partnership with Integrated Systems Corporation (ISCorp) as the exclusive managed hosting provider. Based in Mequon, WI, ISCorp is a premier Application Service Provider (ASP) in the education industry supporting over 400 Skyward districts. Mike Weber, CEO of ISCorp, explained "ISCorp will be providing services for Texas schools out of our Dallas facility with disaster recovery services in Wisconsin. ISCorp has been working with Skyward for over 12 years and its private cloud platform has been built and optimized to support Skyward's applications."
In addition to benefiting Texas districts, Skyward sees the TEA partnership as one that will benefit its customers worldwide. Product enhancement recommendations already provided by TEA demonstrate the new relationship as one that will continuously contribute to advancements in Skyward technology for districts around the world. Benefits of the partnership even extend to local Texas communities. With the influx in need for customer support, Skyward estimates adding 30-40 new positions between their Austin and Dallas offices. The company also plans on investing in the communities in which it serves, by sourcing new equipment and services from Texas-based organizations.
For more information on Skyward's new partnership with the TEA, please contact us at 800.236.7274. To learn more about the Skyward School Management System, visit us at http://www.skyward.com.
About Skyward
Skyward is a leading provider of K-12 school administrative software that surpasses districts' needs in state reporting, improves operational capabilities, and opens communication between schools and families. Today, you can find Skyward's School Management System™ in more than 1,400 school districts worldwide ranging from districts with as few as 50 students to districts with over 70,000 students. Founded in 1980, Skyward serves school districts with its integrated student, finance, and human resources suite of products and is proudly made and supported in the U.S.A. http://www.skyward.com
###