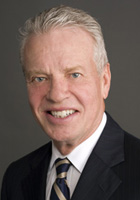 I'm an advocate for this community and helping those in need whom feel there is no help to be found. I am privileged to represent my clients find them the justice they seek.
Boston, MA (PRWEB) July 09, 2011
Boston, MA attorney Michael P. Thornton of Thornton & Naumes LLP has been named by Massachusetts Super Lawyers magazine as one of the top attorneys in Massachusetts for 2011. Only five percent of the lawyers in the state are named by Super Lawyers.
The selections for this esteemed list are made by the research team at Super Lawyers, which is a service of the Thomson Reuters, Legal division based in Eagan, MN. Each year, the research team at Super Lawyers undertakes a rigorous multi-phase selection process that includes a statewide survey of lawyers, independent evaluation of candidates by the attorney-led research staff, a peer review of candidates by practice area, and a good-standing and disciplinary check.
Thomson Reuters, Legal publishes Super Lawyers magazines across the country. In addition to the magazines, Thomson Reuters, Legal publishes newspaper inserts and magazine special sections devoted to Super Lawyers. In 2010, Super Lawyers reached more than 15 million readers.
Super Lawyers was first published in 1991 by Law & Politics and was acquired by Thomson Reuters, Legal in February 2010. Thomson Reuters is the world's leading source of intelligent information for businesses and professionals. Super Lawyers can be found online at superlawyers.com where lawyers can be searched by practice area and location.
About Michael P. Thornton
Michael P. Thornton has 36 years of experience and was admitted to practice in Massachusetts in 1982. Michael Thornton is managing partner and co-founder of Thornton & Naumes. A nationally recognized expert on toxic tort litigation, Mr. Thornton graduated from Dartmouth College and Vanderbilt Law School. During the past decade, Mike has lead the firm to support many charitable causes; the most visible and important project involves cancer research. Mr. Thornton was approached by clinicians and researchers at Brigham and Women's Hospital who were interested in studying mesothelioma, a then untreatable and invariably fatal form of asbestos-related cancer. After making a multi-year commitment from his own firm, Mr. Thornton helped to recruit several other donors.
About the Firm
Thornton & Naumes was founded in 1978 by Michael Thornton and two other attorneys doing groundbreaking work for victims of mesothelioma and other asbestos-related diseases. Now a leading injury law firm in Massachusetts and the largest plaintiff law firm in New England, the firm has 21 attorneys representing thousands of clients in a wide variety of plaintiff-side work. Attorneys at the law firm of Thornton & Naumes LLP primarily in the following areas, but are not limited to:

Personal injury
Workers compensation
Drugs and medical devices
Wage, hour and overtime law
To serve clients in other geographical areas, they are affiliated with the American Legal Network, which is comprised of prestigious firms in all 50 states. In addition, Thornton & Naumes has strategic alliances with other prominent public health law firms who have also received national recognition for their work in asbestos-related litigation and other complex cases.
Founded in 1978, the lawyers at Thornton & Naumes LLP have hundreds of years of combined experience. For more information about the firm, please go to http://www.tenlaw.com or call 1-617-720-1333.
###