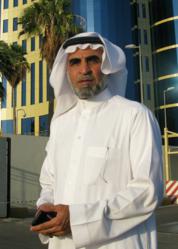 Boston, MA (PRWEB) July 14, 2011
International Human Resources Development Corporation (IHRDC) announces the appointment of Future Development Services (FDS) http://www.fdscompany.com/ as their exclusive representative for the Kingdom of Saudi Arabia. FDS is a professional services company that provides consultancy and training solutions to a variety of industries and is represented by the Managing Director, Mr. Guraidha Al Yami.
"IHRDC has a long history of experience providing technical and management training and consulting services to Saudi Arabian companies and believes this new relationship with FDS will be a means to provide clients with improved customer service and support for IHRDC's products and services." said Rob Taylor, Vice President, Global Business Development.
About IHRDC
International Human Resources Development Corporation (IHRDC) is headquartered in Boston, USA with offices in Amsterdam, Cairo, Houston, Jakarta, and Lagos with representative offices in Qatar, Malaysia and India. IHRDC is a privately owned company that has been providing innovative and highly regarded management, technical and operations training programs and competency-based e-Learning Solutions to the oil and gas industry for more than 40 years. IHRDC is the leading provider of online training in the oil and gas industry with more than 100 companies licensing their various products. The company's e-Learning program, the International Petroleum Industry Multimedia System (IPIMS), is licensed by over 65 companies worldwide and has been the recipient of numerous awards, including the 2003 Corporate Award for Excellence in Distance Learning Programming from the U.S. Distance Learning Association in Washington, DC. IHRDC was also awarded "2010 and 2011 Training Provider of the Year" for the International Oil and Gas Industry by the GetEnergy organization.
###