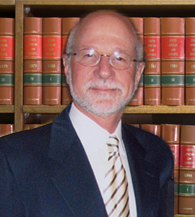 The new site is designed entirely with our clients and potential clients in mind. We hope our clients will use it as a resource to answer their questions, and then let us guide them through the legal process personally.
Boston, MA (PRWEB) July 09, 2011
Boston, MA law firm of Jonathan D. Light recently launched their website, providing a valuable online legal resource to current and potential clients.
The site offers helpful information to remove some of the fear and uncertainty from the legal process, including basic information on Boston, MA personal injury laws.
Website visitors learn how the experienced personal injury attorneys at Jonathan D. Light Law Firm can assist them with their legal issue. The firm has developed a reputation for maintaining high ethical standards while aggressively representing clients throughout Boston, MA in personal injury legal matters.
The Law Firm of Jonathan D. Light, P.C. is a plaintiff's personal injury law firm serving clients throughout Massachusetts and in association with lawyers from other states to handle cases outside of Massachusetts. Attorney Jonathan D. Light has represented individuals and their families who have been seriously or fatally injured as a result of another's negligence or recklessness for more than 35 years, securing favorable settlements and awards on behalf of his clients. Attorney Light has been recognized by his peers in the legal profession for his exceptional legal ability and high ethical standards.
Attorney Jonathan D. Light offers legal counsel primarily in the following areas but is not limited to:

Construction accidents
Premises liability, including unsafe premises and slip and fall cases
Auto, truck, motorcycle, bicycle & pedestrian accidents
Workers compensation
Wrongful death
If anyone has sustained injury in any of these areas or suffered these types of injuries as a result of another party's negligence, contact the Law Firm of Jonathan D. Light, P.C. online or call the Boston law office at 617-720-2125 today to schedule a free initial consultation.
###