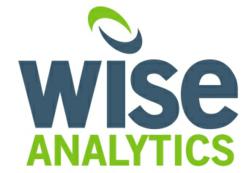 SMBs require actionable information and best practices driven by their unique business pains.
Toronto, Canada (PRWEB) July 11, 2011
BI analyst and consulting firm, WiseAnalytics (http://www.wiseanalytics.com) is launching a survey for small and mid-sized (SMB) companies to identify their current satisfaction with BI.
This survey will collect information to determine overall satisfaction and current solution gaps in relation to SMB BI adoption.
Topics explored include the BI selection and implementation process, technology used and the importance placed on data management, cost paid versus benefits realized, and market gaps. The main goal of the survey is to identify whether discrepancies exist between available offerings and how they are applied within organizations. The results will help drive further initiatives to help SMBs optimize their BI interactions.
"Although there are many BI solutions that target small and mid-sized businesses and the research about its adoption is widely available, this is not enough to actually make a difference to SMBs," says Lyndsay Wise, President of WiseAnalytics. "SMBs require actionable information and best practices driven by their unique business pains and operational experiences to remain competitive within a constantly changing market. This survey provides the first step in providing SMBs with industry analyst services that go beyond traditional research and towards providing unique value driven by SMB needs."
This survey release precedes the October 2011 launch of the BI4SMB community aimed at providing SMBs with BI targeted information, research, and advisory services that address their business pains. This community and related research and advisory services will be driven by the needs of the community and provide an independent view of the BI marketplace.
Survey participants will receive a copy of the full report and free access to the BI4SMB community and advisory services (valued at $750).
Click here to complete the survey.
###