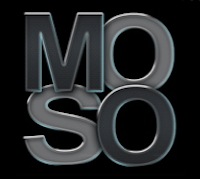 We started development of MoSo with a blank slate but a clear mission- to build a cloud solution that would solve our clients most critical challenge - getting new members, keeping members, and knowing their members better
Rockville, MD (PRWEB) July 08, 2011
Motionsoft announced the release of MoSo, its online member and facility management solution that helps active lifestyle businesses operate within a cost-effective, easily-updated cloud infrastructure. The modularly built business management suite incorporates Motionsoft's industry leading member management technology with a more productive and capable online experience for both members and staff.
"We started development of MoSo with a blank slate but a clear mission- to build a cloud solution that would solve our clients most critical challenge - getting new members, keeping members, and knowing their members better," said Al Noshirvani, CEO of Motionsoft. "That meant software that was more than just feature heavy. It had to make the most of an online, on-demand, and data rich world. We're thrilled that it does."
In addition to core member relationship management (MRM) functionality and industry leading billing and financial services, the MoSo suite features the myClub member portal for online sales, booking and member services, as well as Facebook and Twitter integration. An industry-first data warehouse delivers advanced reporting, enterprise-class analytics and business intelligence tools designed to facilitate better prospecting, engagement, retention and business strategy.
"MoSo's architecture and data model supports our vision for social, mobile, and open technologies allowing businesses to easily access their data and ultimately make better operational decisions using a modern HTML 5 Web interface or our comprehensive API," said Shane Edmonds, chief technology officer.
Starting at only $99 per month, MoSo includes free automatic updates and upgrades, and easy implementation for single, multiple or enterprise level operators. Visit http://www.motionsoft.net for a One on One Demonstration with a Product Specialist or register for the world premiere online demo July 13.
About Motionsoft
Motionsoft is a leading provider of of Software-as-a-Service (SaaS) and financial solutions to the health and wellness industries. Recently recognized in Inc. magazine's annual 500/5000 report as one of the fastest growing private companies in America, the company serves nearly 2000 clients in the USA, Mexico, Canada, and Europe, including commercial gyms, family activity facilities, schools, universities and hospitals/corporate-based wellness facilities.
###