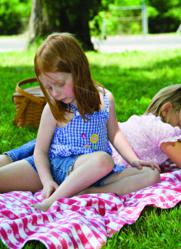 Homeowners can control the mosquito population on their property by removing standing water. But if your property has already turned into a mosquito farm, a pest control professional can stop the breeding cycle. Don't let mosquitoes ruin your summer.
Neptune City, NJ (PRWEB) July 11, 2011
There is nothing quite like summers in New Jersey. Once again residents are enjoying the outdoors from hikes and barbeques to local town fairs and, of course, spending relaxing days at the beautiful Shore beaches and boardwalks. Unfortunately, along with summer, comes something quite serious. Monmouth, Middlesex and Ocean counties are in the middle of their heated annual battle to control our nj mosquito population. With one of the wettest springs in recent memory, mosquitoes are out in full force. According to State entomologists, the summer of 2011 will be a challenge to stop these annoying, disease-transmitting pests that are hell-bent on ruining our summer.
According to Deepak Matadha, an entomologist with the Middlesex County Mosquito Commission, the mosquitoes being targeted right now are the coastal salt-march mosquitoes. Adult females deposit their eggs on the marsh surface and when the monthly high tides flood the marsh the larvae hatch and rapidly develop. For the local commissions, time is of the essence. They must take immediate action because mosquito levels rise each time a new batch grows -- and it only takes a week for a mosquito to develop from a tiny egg to a buzzing, biting adult.
Cowleys Termite & Pest Control reminds homeowners to do their part to support the hard work of their local NJ county mosquito commission by reducing mosquito problems on their property. NJ Mosquito control requires a coordinated effort by everyone. One mosquito breeding ground on the property of a homeowner can infiltrate the entire neighborhood as the adult mosquitoes travel away from their larval habitats.
And it's easy to do. Residents can reduce mosquito populations by reducing standing water, their breeding habitat. Cowleys, in support of our state- and county-wide mosquito efforts asks homeowners, especially this summer when the conditions are ripe for high insect populations, to inspect their property for any standing water. Even the smallest amount of standing water is enough for a mosquito to lay her eggs. And lay she does! A single female mosquito can lay 100 to 300 eggs at a time and she capable of producing 3,000 offspring during her life span. Depending on temperature, a mosquito can develop from egg to adult in about a week. Given those breeding rates and days to full maturity, to say that mosquito populations can quickly escalate doesn't quite capture the severity of the problem.
So where can water collect? Here are the most common troublemakers:

Buckets
Used tires
Tree holes
Bird baths
Bottles and cans in recycling bins
Plant pots
Child toys
Wheelbarrows
Cisterns and rain buckets
Trash cans
Overgrown ponds,
Tarps and pool covers
A pest control professional can also assist homeowners in reducing the mosquito population. If water can't be drained, a licensed pest control operator can apply an approved larvicide to wipe out the next generation. Chemical control of adult mosquitoes will not rid a property of mosquitoes as long as there are larvae waiting to hatch or the mosquitoes are coming from somewhere else. However, a pest control professional can apply a one-time treatment when a wedding, family reunion, or some other outdoor activity is being planned and you don't want mosquitoes spoiling the occasion.
As New Jersey residents, all of us should be proud of the work of the local mosquito commissions and the entomologists at Rutgers. They are all doing a yeoman's job in battling what is considered to be the world's deadliest insect. Often, residents take things for granted when the behind-the-scenes system works so well.
Founded in 1991, Cowleys Termite & Pest Services has been helping homeowners deal with mosquito problems and a full range of pest infestations. Cowleys also offers bird, rodent, and wildlife removal. For more information visit http://www.cowleys.com or call 866-9-COWLEYS.
###