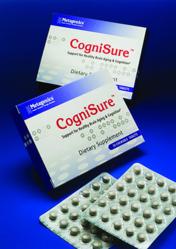 "Progress against objectives agreed at the demerger is on track and we continue to seek discussions with new potential distribution partners for Colostrinin TM" said Tim Shilton, CEO.
(PRWEB UK) 11 July 2011
ReGen Therapeutics Limited issues this Trading Statement in respect of the progress it has made since the time of the demerger from ReGen Therapeutics Plc (now called Alexander David Investments Plc) on 18th February 2011.
New Agreements
Two new agreements have been signed for ColostrininTM – a regional distribution agreement with MBM Partners Ltd, London to find local sub-distributors in the Middle East North Africa territories and a Test Marketing Agreement with Micrex Importadora and Distribuitadora Ltda in Brazil.
MBM Partner's local discussions are progressing well, initially with the focus on Iran, which they see as the largest and most promising market for ColostrininTM in the region. They will then focus on finding a single distributor with a presence in the other significant but smaller markets in the region.
RGTL is also currently working with Micrex to put together a regulatory submission and develop a marketing strategy.
New potential Distributors
Preliminary discussions are ongoing with various parties for distribution in the US retail sector, Benelux, EU, Indonesia and China. Most of these new contacts have arisen either via our business development agents or from RGTL being directly contacted as a consequence of the greater availability of the product around the world and associated media coverage. It should be noted that by virtue of their preliminary nature not all such discussions will lead to signed agreements and the actual companies and countries involved in these discussions will vary over time.
Existing Licensees
RGTL continues to work with its existing licensees to share best marketing practise from one to another and build this into discussions and marketing plans with new potential licensees.
By way of example, the results of the daily dosing tolerance study conducted by Metagenics Inc., San Clemente, USA have been shared with all current and potential licensees to allow them to review whether they should change to daily dosing where it does not already exist or to launch with daily dosing from the outset. In some cases this is not just a simple matter of the distributor changing its pack and marketing but involves interaction with the regulatory agency which takes time. Any change to the product, such as changing the dose regimen, will also afford the opportunity to change other aspects of the product e.g. price, pack size, marketing message and target audience.
Production/Product Development
The new upgraded filtration rig required for the primary production of ColostrininTM is now fully owned by RGTL. This has already been used to produce a pilot batch of material which has met preliminary product specification. A pilot run with this material is now being performed by our freeze-drying contractor. Subject to the analytics on this material meeting final product Specification, new commercial grade material will be produced to supply existing and new distributors.
Some of this new material will then be used to produce samples and then the first commercial batch of RGTL tablets. This will then be an option that can be offered to current and future distributors to give them more flexibility whilst at the same time increasing RGTL profit margins. The production of formulations containing other ingredients with ColostrininTM is also being actively considered with several parties. Such products are seen as another way to broaden the consumer appeal of ColostrininTM and augment its sales.
Review of ColostrininTM Sales Figures
On the 3 June 2011, Alexander David Investments Plc announced their audited results for the year ended 31 December 2010. As these results related to the period prior to the demerger, they included the 2010 sales figures for ColostrininTM.
When reviewing the sales figures for ColostrininTM (£187,741 for 2010 versus £56,055 in 2009) it should be noted that currently RGTL only sells ColostrininTM to its distributors in the form of active ingredient or tablets which have been formulated by Metagenics. Consequently RGTL sales revenues, whilst steadily increasing, are always in advance of actual product sales by RGTL's distributors in the market and therefore cannot be used to forecast actual sales or even future demand for active ingredient. However, it is encouraging to note that based on the quantity of active material sold to our distributors from first launch in 2007 to the end of 2010 and assuming an average price charged by distributors to consumer of US$30 for a pack of 30 tablets, this suggests a potential annual nominal retail sales value approaching US$1,000,000.
###