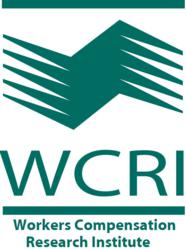 Cambridge, MA (PRWEB) July 07, 2011
Many physicians who prescribed narcotics to injured workers were not using the recommended tools to monitor use, abuse, and diversion, according to a new study, Interstate Variations in Use of Narcotics, by the Workers Compensation Research Institute (WCRI).
The overuse of narcotics is a major national public health problem. Medical treatment guidelines recommend that patients who receive ongoing narcotics prescriptions be actively monitored by the physician using urine tests and given psychological evaluations.
WCRI's study also identified certain states where patients who began treatment with narcotics were more likely to end up using narcotics on a longer-term basis — California, Louisiana, Massachusetts, New York, North Carolina, Pennsylvania, and Texas. For example, in Louisiana 1 out of 6 injured workers who were given narcotics initially still received 3 or more narcotics prescriptions 6 months after the injury. In the typical state, the figure was 1 out of 20.
The study examined interstate differences in the use of narcotics, based on nonsurgical workers' compensation claims that had more than seven days of lost time and received prescription pain medications, to help state officials and system stakeholders better target their efforts to address issues related to the use of narcotics.
The 17 states included in this study are: California, Florida, Illinois, Indiana, Iowa, Louisiana, Maryland, Massachusetts, Michigan, Minnesota, New Jersey, New York, North Carolina, Pennsylvania, Tennessee, Texas, and Wisconsin.
WCRI is based in Cambridge, MA and is a nonpartisan, not-for-profit membership organization supported in its public policy research by employers, insurers, insurance regulators and state regulatory agencies as well as several state labor organizations. For more information, visit: http://www.wcrinet.org.
###