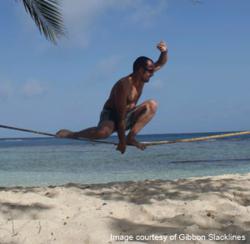 Get Outdoors! Casselberry is a great opportunity for families to acquaint themselves with outdoor activities
Casselberry, FL (PRWEB) July 09, 2011
Experience the latest in family-friendly outdoor activities, Free! For generations, millions of Americans have considered outdoor sports, like kayaking and backpacking, a special but rare treat. To change that mindset, and to inspire people to get into the outdoors more, Friends of the Park, Travel Country, and the City of Casselberry will be hosting the first Get Outdoors! Casselberry event (http://www.GetOutdoorsCasselberry.com) at Secret Lake Park (located at 200 N. Triplet Lake Drive), on July 23 from 9 a.m. to 1 p.m. This FREE family-friendly event will feature raffle prizes and an array of great outdoor activities for everyone to enjoy, including: kayaking, paddle boarding, minimalist running, rock climbing, slacklining, and more.
Get Outdoors! Casselberry evolved from Family Fun Day, an event that was created to introduce, inspire and motivate Central Florida residents, especially younger generations, to embrace a more active outdoors lifestyle. "If you've never tried these activities, it's a great opportunity to see and do it all in a safe setting with expert guidance," said Bill Hufford , President of Friends of the Park. "By being outdoors, you realize the wonder of it all, and the important roles we each have to play in the conservation of our natural environment."
Get Outdoors! Casselberry is a great opportunity for families to acquaint themselves with outdoor activities. Staff from wilderness outfitter store Travel Country will be among numerous on-hand experts, available to teach participants everything from kayaking and paddleboarding to map reading, rock climbing and slacklining. Slacklining is an emerging sport where practitioners balance on a line strung between two trees. The more ambitious can register at GetOutdoorsCasselberry.com ($25.00 early registration / $30.00 week prior) and participate in an outdoor games competition for special awards and prizes.
Robin Lumpkin of Casselberry, who recently became reacquainted with the great outdoors, said "Some of the best memories I have with my family are the times we've been able to just get outside and go to a lake or park to canoe or fish. These days it seems like there's so much competition with indoor video games, television and high-tech gadgets, that I feel many families totally miss-out on the sheer enjoyment of being outside and enjoying simple things like watching wildlife or sharing a beautiful sunset together." Lumpkin added, "Last month, when we attended the RunYak (http://www.runyak.com) event at Casselberry's Secret Lake Park, we were worried because we'd never kayaked before, but we enjoyed the experience so much that we went right out and bought two kayaks!"
So if you'd like to connect with the world around you and try something new—like climb a rock wall, balance on a slackline, or flow into some Yoga (on land or paddle board)—just head out on Saturday, July 23rd, to Secret Lake Park, where you and your family can chill with Get Outdoors! Casselberry and leave the videogames, quite happily, at home!
Other sponsors for Get Outdoors! Casselberry include: Brick and Fire Pizza, Wave of Wellness Yoga/Paddleboarding, Aiguille Rock Climbing Center and Drink Chia Nutrient Beverage.
Media inquiries should contact Bill Hufford with Friends of the Park at 407-923-1489 or bhufford@lba-orlando.com.
About Travel Country
Travel Country is one of the largest independent adventure gear and apparel outfitters in the Southeast United States. Since 1981, TravelCountry has offered the outdoor industry's best brands, including Vibram Fivefingers, The North Face, Patagonia, Gibbon Slacklines and more. Skilled and expert advice matches up to those brands to provide an unparalleled customer experience. TravelCountry is located in Altamonte Springs, Florida, just 15 minutes north of Orlando. For more information, visit http://www.travelcountry.com.
About Friends of the Park-
Friends of the Park is a volunteer group interested in beautifying parks and other public spaces in the Casselberry area. Activities include tree plantings, park and shoreline clean-ups, beautification projects, and offering community events such as Earth Day and Get Outdoors! Casselberry. Since 1999, they have recorded more than 10,000 volunteer hours.
About Casselberry Parks & Recreation Division
Casselberry has 18 parks throughout the City and offers over 100 acres of land with fishing, kayaking, canoeing, hiking, a swimming pool, dog park, bike trails, playgrounds, picnic areas, ball fields and more. Whether you are looking for your own secret fishing spot or a place to meet for a picnic and game of volleyball, the City of Casselberry has what you need for a day of fun and relaxation. The City Parks & Recreation Division is constantly expanding its services and facilities, truly making Casselberry a community of which to be proud.
###