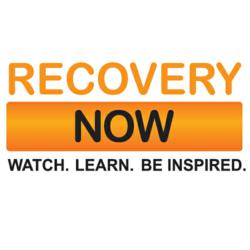 Los Angeles, CA (PRWEB) July 08, 2011
In keeping with its priority to assist those suffering from drug and alcohol addiction, Recovery Now TV has introduced an optimized mobile website located at http://m.recoverynowtv.com. Through this mobile site, those looking for help with addiction recovery can quickly find necessary help. Visitors will find quick and streamlined functionality where they can find treatment programs and intervention services, and watch alcohol and drug treatment related videos.
Amongst the offerings of Recovery Now TV's mobile site are numerous videos from the Recovery Now television show that cover addiction recovery topics ranging from inpatient drug rehabilitation and alcoholism rehab to drug intervention. Users can freely access information and video content directly from their smartphones. They can also conveniently search the wide range of videos and blog articles available at Recovery Now's website.
The new Recovery Now TV mobile site also provides visitors with instant access to help. For example, if an individual sends a text message, he or she will receive an immediate reply. The site seeks to help families of addicts to find intervention services, and information about various treatment programs is readily available. Another beneficial aspect of the site is that it allows visitors to find out if their insurance companies will cover their drug or alcohol treatment program.
Recovery Now TV spokesman Mike Cohan stated, "Our hope is that Recovery Now TV's new mobile site will provide assistance for those on the go who are in need of addiction recovery. We believe that those who suffer from drug and alcohol addiction should have immediate access to help whenever and wherever they may be."
About Recovery Now TV:
Created by addicts for addicts, Recovery Now TV is designed to build awareness surrounding the recovery from drug and alcohol addiction. The company also seeks to bring hope and treatment options to those who suffer from addiction. The Recovery Now television show, a 30-minute talk show, was developed to inspire addicts and their families through real life stories of triumph over addiction. Recovery Now TV was founded by Spencer Recovery Centers, one of the nation's premiere treatment facility networks. For more information about where to view Recovery Now TV or to see the show's archives, visit http://recoverynowtv.com.
###