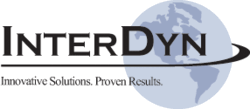 "This award represents our success in both delivering value-added solutions and services to improve customers' businesses and building on our strategic, mutually beneficial partnership with Microsoft,"
-Alan Kahn, Co CEO, InterDyn AKA
New York, NY (PRWEB) July 13, 2011
Today, InterDyn AKA announced it has been selected as a top three global finalist for the Microsoft Dynamics ERP Partner of the Year Award.
Awards were presented in multiple categories, with winners chosen from a set of more than 4,600 partners worldwide. The Microsoft Dynamics ERP Partner of the Year Award honors a partner who has exhibited excellence in providing innovative and unique sales, services, solutions, and/or support based on Microsoft Dynamics ERP AX, GP, NAV, or SL. This award recognizes InterDyn AKA, who has demonstrated consistent, high-quality, predictable service to Microsoft Dynamics customers that helps to ensure significant business benefits from their Microsoft Dynamics ERP investments.
"We are proud to recognize this outstanding group from our highly valued worldwide partner network as our 2011 Partner Award finalists," said Jon Roskill, corporate vice president, Worldwide Partner Group, Microsoft Corp. "We applaud the unique perspective and creativity each of these companies brings to solving customer business and technology challenges. Our strong partnership along with their commitment to customers plays an essential role in our mutual, long-term success."
"We are excited to be among the top three Microsoft ERP partners worldwide and to receive this distinguished recognition from Microsoft for our knowledge, experience and commitment to Microsoft Dynamics," said Jack Ades, Co-CEO, InterDyn AKA. "We continue challenging our organization to set and exceed even higher levels of customer satisfaction and sales performance, while providing expertise and value in everything we do."
InterDyn AKA has been a go-to partner for Dynamics for more than 15 years maintaining a close alignment with Microsoft Dynamics ERP Strategy. A strategic approach with key verticals including the development of DynamicsADvantage, a comprehensive ad sales automation and ad billing solution for media and entertainment companies has led to more than 42 new Microsoft Dynamics media clients with 11 new implementations this year alone. InterDyn AKA also specializes in replacing Tier one systems with both Microsoft Dynamics GP and Microsoft Dynamics AX, creating a compelling ROI that they help their clients to construct.
"The ERP partner of the Year award represents an important barometer of our success in both delivering value-added solutions and services to improve customers' businesses and building on our strategic, mutually beneficial partnership with Microsoft," said Alan Kahn, Co-CEO, InterDyn AKA. "We are particularly proud of this recognition which also focuses on the qualities of our organization including leadership, partnership philosophy, team orientation and client satisfaction. These are the values that Microsoft seeks in their partner channel and we strive to deliver solutions that solve customer challenges."
The Microsoft Partner Awards recognize Microsoft partners that have developed and delivered exceptional Microsoft-based solutions over the past year. InterDyn AKA was the winner of this prestigious award in 2006 and also named as a finalist in 2007 and 2010. In addition, InterDyn AKA is a ten year Inner Circle veteran representing the top 1% of Microsoft certified partners worldwide.
About InterDyn AKA
InterDyn AKA is a leading Gold Certified partner dedicated to the sales, consulting, training and support of Microsoft Dynamics Business Solutions. InterDyn AKA focuses specifically on implementing and creating solutions around the Microsoft Dynamics GP (Great Plains), Microsoft Dynamics AX (Axapta) and Microsoft Dynamics CRM applications and Microsoft based portals and Business Intelligence (BI) solutions. As an InterDyn company, InterDyn AKA offers the advantage of specialized talents and industry expertise of more than 500 certified professionals supporting more than 3,500 customers worldwide. For more information about InterDyn AKA visit http://www.interdynaka.com.
###