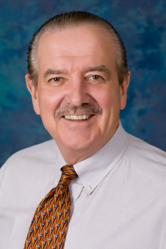 King of Prussia, PA (PRWEB) July 11, 2011
George Schnyder, owner and CEO of IBS Direct, announced that Theodore Sherwin has been named the company's next president, a position that Schnyder has held in the family-owned business for 40 years. IBS Direct offers high-quality printing solutions, direct marketing program management and new marketing technologies to effectively implement and measure its customers' campaigns. The decision, which was made with careful consideration for customers' current and future needs, is effective immediately.
"Ted brings a level of excitement to an organization that is contagious," said Schnyder, who remains owner of the company and will concentrate his skills on sales. "His experience within the direct marketing industry, coupled with both his veracious personality and leadership abilities, has made this a welcome transition for our company as well as our customers. Through his focused direction and deep understanding of the dynamics found within organizations, we look forward to an auspicious future."
Sherwin has started several successful companies that have grown from $20 million to over $100 million in operations. He has been involved in taking two NYSE companies private through leverage buyouts and has orchestrated several acquisitions. He has managed through periods of little capital, high interest rates, recession and a number of difficult economic and marketplace conditions.
"IBS Direct is a tremendous company with a compelling platform," said Sherwin. "In addition, the company enjoys the collected wisdom of numerous personnel who have been with the organization for ten to thirty years, which translates to strong customer service relationships, a cornerstone in the direct marketing industry. IBS Direct happens to be outperforming within the industry, yet to keep its edge, we must increase value to our customers and deliver on results. This is an exciting time to be in our business – a great window of opportunity."
Most recently Sherwin served as president of his own consulting company, where he advised his clientele on cost savings through on-site management and value creation, with a focus on organic growth and acquisition strategies. As a result of Sherwin's expertise, a prominent client within the educational testing service industry was able to save more than $25 million over three years in outside costs.
Prior, he was CEO and president of Webcraft, Inc., a half-billion-dollar international direct marketing and printing company, building one of the largest digital printing operations on the east coast. Before Webcraft, he was COO and executive vice president of Harte-Hanks Direct Marketing, known as the world's largest full-service direct marketing company.
Early in his career, Sherwin held a number of management positions with General Electric Capital in the commercial lending and leveraged buyout financing business departments. In addition, he has coached numerous leaders of other companies and organizations through crises, planned and unplanned change, corporate restructuring, difficult or wide-open marketing conditions and decisions on how to manage and channel significant growth. He has and still serves on a number of private, industry and community nonprofit boards.
About IBS Direct
IBS Direct (http://www.ibsdm.com) is an industry leader in implementing high-quality direct marketing campaigns with ease. Over the past forty years, IBS Direct has evolved to offer exceptional printing and program management, along with a dedication to provide cutting edge technology solutions. Headquartered in King of Prussia, Pennsylvania, the company works with a number of industries across the United States.
###