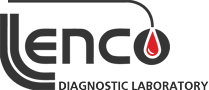 "Lenco Labs is known throughout the New York area for superior customer service and efficiency. Our new website is a testament to our reputation and our commitment to customer satisfaction."
Lenny Tilman, CEO
Lenco Diagnostic Laboratories, Inc
New York (PRWEB) July 11, 2011
Lenco Diagnostic Laboratories is pleased to announce the launch of their new website, LencoLab.com, specially designed to maximize convenience for doctors and patients alike. Our goal at Lenco is to make your job easier by streamlining many of your daily tasks, from the ordering of lab tests to the delivery of results.
What's new?
The site now offers even greater convenience to patients, who are able to schedule appointments online with a simple web-based calendar. No more having to make it to a phone or wait on hold, if you have access to the internet, your lab technician's next available appointment is at your fingertips. And if you ever have any questions or concerns, patient support is just one click away.
Let's Get Personal
By creating their own online account, Doctors can now log-in and have one centralized place from which to execute all of their daily tasks, including ordering supplies, scheduling pickups, accessing their patients' results—even paying invoices! And whether you're at the office or on the go, as long you have a secured internet connection, you have access to all of these benefits and more, no matter where you are.
Let's Get Technical
At Lenco Labs, fast, accurate results are our priority. We continuously upgrade our laboratory tests and services, making them constantly more precise, with additional tests being offered all the time. We pride ourselves in providing not only the latest procedures but also in doing so using state-of-the-art technology—after all, who benefits from fast results if they are derived from dated, now-inaccurate measures? We know there must be a balance between convenience and accuracy, and technology is the key to that balance. One more reason why our clients know, the highest standard is the Lenco standard.
###