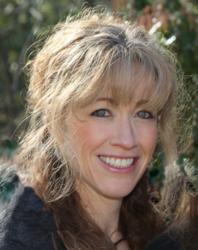 "I am so proud to be in this business for 20 years; the recent changes with social media have really added a level of excitment and freshness to the process."
Nanuet, NY (PRWEB) July 11, 2011
Risa Hoag has been at the helm of GMG Public Relations for 20 years. To celebrate this milestone, she is spearheading a campaign of 20 random acts of kindness which began last November.
"I feel extraordinarily lucky to own my own business for so long. They say if you can stick it out until your 5th year, then you've made it; 20 years later and I'm still sticking it out, so I feel very fortunate and I wanted to find a way to give back," says Hoag.
So far the company has completed 8 random acts of kindness and they are about to conclude number 9. The first random act included purchasing movie tickets for volunteers of People to People in Rockland County. "I know how hard that organization works to help those less fortunate so I wanted to offer some sort of thank you gesture for the volunteers." The 2nd act was purchasing a Thanksgiving turkey last year for a family in need. Over the holidays, Hoag also donated money to Heifer International specifically to purchase a goat, baby chicks and honeybees to help families who rely on those animals for daily living. For the 4th good deed, Hoag helped two local organizations secure grants to stock their food pantries, and, spontaneously driving an elderly woman to an appointment, was number 5. Hoag notes that while it is okay to blow your horn once in a while, she would rather keep numbers 6, 7, and 8 a secret.
For number 9, Hoag will be giving away tickets for the final Harry Potter film on opening day at the IMAX Theatre at Palisades Center in West Nyack. More information, including how to enter, can be found on the GMG Public Relations website (http://www.gmgpr.com)
Hoag has begun chronicling some of her PR and business stories from the past 20 years on her website including a story about meeting actor Sean Connery when she handled the public relations for Scotland, and a trade show disaster story that would make any hardened business professional cringe.
Founded by Hoag in 1991, GMG Public Relations is the only agency to twice have been awarded the coveted Gannett Best of Show award at the Advertising Club of Westchester beating over 650 entries. Prior to founding GMG Hoag was Director of Public Relations with Ernst & Young in White Plains. She has been active with numerous not-for-profit organizations including the Westchester Association of Women Business Owners (WAWBO), where she served as president for several years. She has also served as Vice President for the WAWBO Education Fund and for the Partnership for a Better Westchester, an organization she helped found. She currently serves as a member of the Orange & Rockland Utilities Community Investment Grant Committee and is a board member of the Hudson Valley Visiting Pet Program and provides pet therapy visits for children and the elderly.
As a teacher certified by the State of New York and a seminar leader, Hoag has presented numerous public relations and marketing seminars and workshops to business organizations and area colleges and has been a keynote speaker for various institutions. In 2010 Hoag received the Inbound Marketing Certification awarded by Inbound Marketing University and joined an elite group of only 15% of professionals to achieve this distinction with Honors.
GMG Public Relations provides marketing plan development, creative marketing and promotions campaigns, event planning, and placement of feature stories with print and broadcast media worldwide, writing of press releases, speeches, corporate brochures, newsletters, video scripts and websites. GMG also offers advertising services including media planning and buying, graphic design and video services provided by Emmy-award winning editors. They work with a variety of industries including B2B, retail, consumer products and services, not-for-profit, education, and real estate.
For more information call 845-627-3000, email Risa at risa(at)gmgpr(dot)com or visit the company's website at http://www.gmgpr.com.
# # #