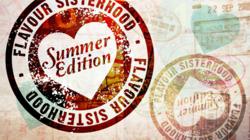 Flavour is not a women's ministry, we are women in ministry.
Grapevine, TX (PRWEB) July 08, 2011
Flavour is a movement of women led by Lisa Young, The wife of Fellowship Church's Senior Pastor Ed Young. Flavour is not your typical "ladies' group". Rather, Flavour focuses on empowering all women to impact their world in positive ways. Through powerful teaching, community and missions endeavors, Flavour addresses the real life issues women face today and equips them to make a difference.
"Flavour sisterhood is so multi-faceted, we are much more than a one dimensional ministry, as Mrs. Lisa Young says 'Flavour is not a women's ministry, we are women in ministry,"' stated Fellowship Church member Angie Goyer.

Flavour "Summer Edition" begins Monday, July 11thh at the Grapevine campus location. Downtown Dallas, Miami, Fort Worth, and Plano campuses will host the event on Tuesday, June 12th.
In addition to meeting monthly, Flavour also offers weekly small groups at all campuses. These small groups, called Flavour Influence Groups (FIG), will resume meeting in the fall.
Fellowship Grapevine also hosts a yearly Flavour Conference, bringing women together from around the world for a weekend long event to connect and discover the potential for their lives through Christ.
The Flavour Sisterhood is continually involved in outreached projects both locally and around the world. These projects include the Dawson Prison ministry, Exodus Transitional Housing, and the A21 project, a world-wide campaign to end human trafficking. Flavour is focused on these ministries as a way to help other sisters experience freedom through Jesus Christ.
Visit http://www.fellowshipchurch.com/flavour#summer for additional information, no pre-registration is needed. Please also visit us on Facebook at the Flavour Sisterhood homepage.
About Fellowship Church
Fellowship Church is more than just one dynamic church in six diverse locations. Fellowship Church, led by Pastor Ed Young, is a community of people led by Christ to bring hope, strength, and change to the world. To leanr more About Fellowship Church Visit: http://www.FellowshipChurch.com, http://www.EdYoungBlog.com or http://www.youtube.com/edyoung
Press Contacts:
Andy Boyd
Fellowship Church
andy.boyd(at)fellowshipchurch(dot)com
972-471-5700
Casey McCann
Fellowship Church
casey.mccann(at)fellowshipchurch(dot)com
972.471.5700
NOTE TO EDITORS: For additional information visit Fellowship Church News Room, or call Fellowship Church (972) 471-5700.
Fellowship Church and the Fellowship Church logo are trademarks of Fellowship Church. Other company and product names may be trademarks of their respective owners.
# # #