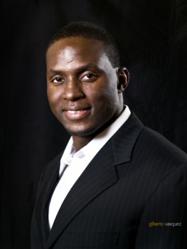 Healthy and fit employees make for a more productive work environment.
Dallas, TX (PRWEB) July 12, 2011
Don Miguel: Dallas's most trusted fitness coach and author of Stop the Stuttering, a health and fitness/weight loss book, announces corporate fitness and wellness program geared towards providing convenience and affordability to tenants of Lincoln Park office building.
Lincoln Park building tenants participate in group classes ranging from yoga to sports conditioning. "Healthy and fit employees make for a more productive work environment. Already, I have seen a dramatic difference in the attitudes and weight of the women who regularly attend," says Don Miguel.
Don Miguel shares the same belief as T. Boone Pickens: "Good health does not just happen...to achieve and maintain it requires individual effort. Such effort is particularly essential for individuals holding jobs that do not require physical labor. Anyone will deteriorate physically sitting at a desk with no regular physical exercise!"
One class attendant said she joined to just "get in shape" but experienced more than what she had hoped for: total mind and body fitness. As a result of participating in the classes, she has "become more physically fit, frequently makes better food choices, has a healthier perspective of herself, and also encourages others to be a part of the group classes."
Some Noted Benefits of a Wellness Program:
Decreased absenteeism, More focused and energetic employees, Reduced insurance claims and healthcare costs, Increased employee satisfaction levels, Higher productivity and increased morale, and Return on investment. Don Miguel takes care of everything.
About Don Miguel
Don Miguel serves as the CEO and Chairman of the Board of Fit-for-Me Foundation. He guides the organization's educational efforts to advocate and advance programs and services directed at bettering the lives of young people. Don Miguel consults on a range of non-profit issues, including start-up to relevant programming. His continued dedication to fitness is reflected through his fitness and wellness endeavors and on-going educational pursuits in fitness and wellness. He embraces a commitment to an active lifestyle and has fun doing it.
If you would like more information on Don Miguel's book, consulting, and coaching: Individual and Corporate, please contact him at MediaFit Communications 25 Highland Park Village Suite 100-726 Dallas, TX 75205, or visit his web site http://www.StopTheStutteringBook.com.
About Lincoln Park Building
Lincoln Park is managed by Monica Kapiloff, RPA and is a Lincoln Property Company (LPC). Lincoln Park is conveniently located at 8401 N. Central Expressway, Dallas, Texas.
LPC is family owned and operated and is committed to excellence in the areas of customer satisfaction and quality service. With several locations to serve the Dallas/Fort Worth Metroplex, LPC is known for its convenience. Visit: http://www.LPC.com
# # #