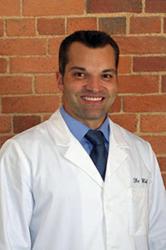 We are one of the oldest Chiropractic practices in the country. It is our intention to be the best Chiropractic practice in the country. Being the best can be defined only by our patients, one at a time.
Pittsburgh, PA (PRWEB) July 08, 2011
Dr. Christopher Webb, spine specialist, of Dr. Webb and Associates has been accepted as a member of the American Academy of Spine Physicians (AASP). The AASP has reviewed Christopher Webb's credentials and he has been granted membership with the Academy. Dr. Webb and Associates has been committed to providing the best chiropractic care to their patients and continue to ensure that the higest quality treatments and techniques are available to their patients for back pain relief and overall care. The AASP is a prestigious organization comprised of healthcare professionals committed to improving the quality of spinecare through cooperative and conservative efforts.
The primary mission of the AASP is to improve the quality of spinecare through education and the integrated practice of evidence based healthcare. The primary objectives of the AASP are to facilitate a cooperative approach to spinecare, provide continuing education and credentialing for physicians and to make educational resources available for physicians, patients and the public. "Back pain is one of the most common disorders encountered in health care practice." "It often ranks as one of the top reasons for employee absenteeism and afflicts approximately eight of every ten Americans during their lifetime. The AASP is preparing its members to meet these growing concerns at all levels."
Cooperative interdisciplinary efforts between physicians of various disciplines will promote early detection, timely intervention and improved continuity of care. Additionally, a broadened scope of preventative, rehabilitative and minimally invasive approaches will reduce the impact of spine-related disability.
The Academy Council includes Edward C. Benzel, M.D., neurosurgeon at the Cleveland Clinic, George J. Dohrmann, M.D., Ph.D., neurosurgeon at the University of Chicago, David H. Durrant, D.C., chiropractic neurologist at the Chicago Neuroscience Institute and author of a benchmark neurology textbook, Barth A. Green, M.D., neurosurgeon and President of the Miami Project to Cure Paralysis, one of the largest spinal cord research and intervention centers in the country, Vincent Lucido, D.C., chiropractic orthopedist and past President of the Foundation for Chiropractic Education and Research (FCER), Stephen L. Ondra, M.D., neurosurgeon at Northwestern University Medical Center, John F. Shea, M.D., attending neurosurgeon at Loyola University Medical Center, Steve Vanni, D.O., D.C., neurosurgeon and chiropractic physician at the University of Miami Medical Center, and Wayne M. Whalen, D.C., past President of the California Chiropractic Association, and Terry R. Yochum, D.C., chiropractic radiologist and professor at the University of Colorado School of Medicine.
For further information about Dr. Webb and Associates and the treatments available contact Dr. Webb at 724-225-2225 or visit our our website at http://www.chirowebb.com.
###