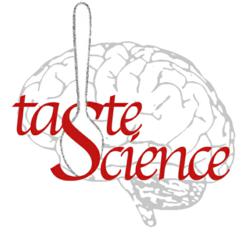 Sweet wine drinkers tend to be more sensitive to light, sound, taste and touch and are typically what we would call Hypersensitive.
Napa, CA (PRWEB) July 08, 2011
Surveys of wine drinkers carried out by Cornell professor Virginia Utermohlen, M.D, and Master of Wine Tim Hanni, indicate that people with very sensitive palates are also more sensitive to light, sound, taste and touch. The touch aspect can be significant in their clothing, as the manufacturers' tags irritate their skin and cause them to wear underclothing inside out, or in many cases, none at all. "When I do my tasting panels, this subject gets the most attention, but it is similar to asking if the groups prefer black coffee or with cream and sugar."
"People often argue about the characteristics they perceive in a wine," Hanni says. "It's as though they're not tasting the same thing -- even experts tasting from the same bottle. These variables are evident in a spectrum of attitudes and behaviors -- from the volume on television, temperature in a room, use of spices or the sheets in the bed."
Utermohlen and Hanni have conducted hundreds of Taste Sensitivity Quotient studies, interviewing wine groups concerning their palatal sensitivity. "People who love sweet or delicate wines are typically what we call Sweet or Hypersensitive tasters. They live with vivid sensations that people at the other end of the spectrum cannot imagine and will often prefer Moscato wines. Those more tolerant tasters would prefer wines with more tannins, for example."
Hanni asserts that he is more convinced than ever that the way to globally expand wine sales and promote a greater diversity of wine styles will come from the wine community learning to celebrate the diversity of wine consumer tastes and deepen our understanding of individual consumer preferences.
"The industry may not be prepared to accept these findings," Hanni added, "it could put their panties in a twist!"
For more information contact: Tim Hanni 707/206-6255 or tim(at)timhanni(dot)com
# # #