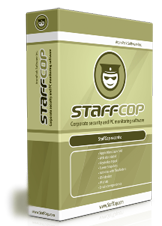 Monitoring software is the only solution that guarantees full control of students' PC activities
(PRWEB) July 12, 2011
AtomPark Software announces our summer giveaway, dedicated to International Children's Day, June 1st. During the period of June 1st through September 15th, we will provide every school and university with a gift of 10 StaffCop licenses. A stamped, written request and the principal's signature (or an official corporate form) is necessary to receive free licenses. Requests for licenses should be sent to the StaffCop Sales Department.
"We have been developing software solutions for more than 10 years, and all this time we have supported schools and universities," commented Konstanyn Makarov, CEO of AtomPark Software Inc., on the giveaway. "StaffCop Standard showed great results in terms of student monitoring. Nowadays each and every school has Internet access, and our task is to provide teachers with a control and monitoring tool to make it possible to protect children from the Web's potentially negative impact."
It's virtually impossible to personally monitor each student's actions, but after the installation of StaffCop PC monitoring software, automatically generated, detailed, real-time reports will provide teachers with all necessary data. Reports include data and statistics on visited websites, launched applications, search queries in all popular search engines, chats and uploads within social networks, files and folders copied to and from USB devices, and much more. StaffCop monitoring software also takes periodic screenshots of PC screens, making them available to show what a PC user was really looking at.
Monitoring software is the only solution that guarantees full control of students' PC activities, and the proper usage of PC and Internet access in schools and universities.
We provide a special discount (-40%) on StaffCop Standard for organizations like schools, universities, public museums, public libraries, charity organizations, hospitals, etc.
In addition, it's now possible to monitor children's PC activity and protect them from the negative impact of the Web at home, using parental control software StaffCop Home, which is custom-made for home use.
All of the details are available upon request: simply contact sales(at)staffcop(dot)com
To receive 10 free licensed copies of StaffCop Standard, please send the scanned copy of a request with a stamp and principal's signature on it to sales(at)staffcop(dot)com
###