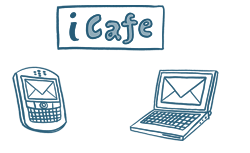 (PRWEB) July 14, 2011
Mimecast Email Continuity services automatically deliver emails during planned and unplanned outages, allowing your employees to safely and securely carry on business.
Our email continuity service has two components: the Mimecast Email Continuity product, and the Mimecast BlackBerry Continuity. Combined, these services offer uninterrupted access to your organization's most important communication tool.
Mimecast Email Continuity is a cloud-based solution that automatically steps in to deliver emails during planned and unplanned outages. Mimecast simplifies your network and reduces administration by providing a single administration console with no additional on-premise hardware, and by seamlessly integrating with Outlook and Webmail portals.
Mimecast BlackBerry Continuity enhances the Mimecast Email Continuity service by expanding it to BlackBerry devices. Even when a BlackBerry Enterprise Server or associated network fails, users will experience full email continuity and uninterrupted productivity.
Benefits of using Mimecast Email Continuity for your end users:

No action required by end users for service invocation
Access live and historical email via familiar email clients
Calendar available during Exchange outages
Anytime web access if usual email is unavailable
Watch these videos for more information about email continuity in the cloud.
Visit our website for more information about Mimecast Email Continuity services.