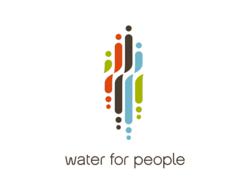 Denver, CO (PRWEB) July 08, 2011
Water For People, a non-profit international development organization dedicated to helping people gain access to safe drinking water and improved sanitation was granted $500,000 by the Conrad N. Hilton Foundation to bring the cutting-edge monitoring platform, Field Level Operations Watch (FLOW), to West Africa.
The two-year grant will broaden the reach of FLOW, expanding the platform to West Africa, through a partnership with the African Regional Centre for Water and Sanitation (CREPA) and other Hilton Foundation grantees. Using FLOW, CREPA will have the ability to assess the functionality of 1,500 wells co-funded by the Hilton Foundation, promote FLOW monitoring to governments and NGOs in the region, and develop long-term sustainability guidelines for current and future projects.
"The Hilton Foundation's contribution will bring FLOW to new areas of the world and show the demand among organizations, like Hilton Foundation and CREPA, for monitoring. We aim to make FLOW available to countries in need globally and this is a great start," says Ned Breslin, Water For People CEO and 2011 Skoll Award winner.
FLOW combines Android cell phone technology and Google Earth software, letting field staff, volunteers, partners, and government agencies record data at water points. The information is then displayed on online global maps, indicating whether a project is up and running, or in need of repair. These status reports on water and sanitation projects inject a new level of transparency, efficiency, and accountability to water development work.
Expanding the information that is available from FLOW will further West African and water development progress toward the Millennium Development Goal of halving the proportion of people without access to safe drinking water—and the Hilton Foundation's own goal of reaching one million people by 2015.
"With this grant, we hope to use modern technology and innovation to provide sustainable safe water supplies to the poorest of the poor in West Africa. The Conrad N. Hilton Foundation is proud to partner with Water for People on this project, which is aligned with our mission of improving the lives of disadvantaged and vulnerable people throughout the world. FLOW will enable us to monitor our projects and help people become better stewards of their water sources," said Steven Hilton, President and CEO of the Hilton Foundation.
The Conrad N. Hilton Foundation, created by Hilton Hotels founder Conrad N. Hilton, conducts strategic initiatives to increase sustainable access to safe water for people in need in the developing world. Since 1990, the Foundation has awarded $80 million to water projects in Africa, India and Mexico.
About Water For People
Water For People is a non-profit international development organization dedicated to helping people in developing countries gain access to safe drinking water and improved sanitation. Water For People's entrepreneurial approach establishes partnerships between local and national governments, nongovernment organizations, private enterprise, and entrepreneurs to create self-managed safe water and sanitation services that last over time. Water For People works to reach everyone with sustainable services in the areas where it operates and monitors development for at least 10 years post project completion. To learn more, visit WaterForPeople.org or join the conversation on Facebook and Twitter.
About the Conrad N. Hilton Foundation
The Conrad N. Hilton Foundation was created in 1944 by international business pioneer Conrad N. Hilton, who founded Hilton Hotels and left his fortune to help the world's disadvantaged and vulnerable people. The Foundation currently conducts strategic initiatives in five priority areas: providing safe water, ending chronic homelessness, preventing substance abuse, caring for vulnerable children, and extending Conrad Hilton's support for the work of Catholic Sisters. Following selection by an independent international jury, the Foundation annually awards the $1.5 million Conrad N. Hilton Humanitarian Prize to a nonprofit organization doing extraordinary work to reduce human suffering. From its inception, the Foundation has awarded nearly $940 million in grants, distributing more than $100 million in 2010. The Foundation's current assets are approximately $2 billion. For more information, please visit http://www.hiltonfoundation.org.
Media Contacts:
Water For People
Amelia Gingold and Marissa Feinberg
Gingold(at)sunshinesachs(dot)com, Feinberg(at)sunshinesachs(dot)com;
(212) 691-2800
Conrad N. Hilton Foundation
Marc Moorghen
Marc(at)hiltonfoundation(dot)org;
(310) 556-4694
# # #