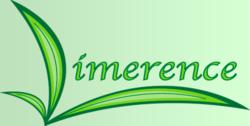 (PRWEB) July 10, 2011
Limerence is a brand new magazine, set to launch its first issue this summer on August 1st. The magazine will be online-only, can be read on the Kindle and the iPad, and offer free subscription for all readers.
Limerence Magazine is devoted to artistic expression, environmental responsibility, and social equality. The message promoted by the staff is one of positivity – that protecting the environment spares you money, time, and negative health effects. Limerence also believes that each person has something valuable to offer the world – whether it be their role as a beloved family member or friend, or even an environmental or social advocate pushing for valuable and much-needed protections. The team believes that all people are worthy of respect and want to extend their sentiment to others by creating the best possible material for Limerence.
The staff is dedicated to pooling together the most interesting stories of people, projects, and places that are using a unique approach to advancing the goals of environmental protection and social equality. The music column will regularly feature a wide variety of indie bands and musicians, allowing readers to gain a real-world insight of the music industry while adding some new music to their playlist.
Readers can check out the fashion section for a variety of articles featuring artists and companies that use recycled and unique materials as well as advice on creating low-cost accessories to bring environmentalism to the fashion world.
In the literature column, readers can check out a variety of literary topics and will feature indie novelists for readers to expand on their understanding of the stories and messages authors create.
Additionally, Limerence's team of poets and creative writers work to create artistic works for the enjoyment of readers and to promote the arts alongside the message promoting environmentalism and social equality.
The team of writers at Limerence are always reaching out to members of the community for feedback, suggestions for articles, and interesting projects.
###