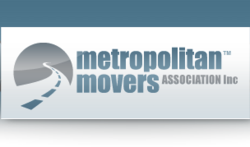 It's mind boggling that the Comptroller is brazenly using a method that the courts just threw out
College Point, NY (PRWEB) July 08, 2011
New York City Comptroller John Liu has adopted new "prevailing wage" schedules that violate New York State law and Supreme Court Justice Alice Schlesinger's March 2011 decision, and the Metropolitan Movers Association, Inc.* (MMA) is not going to stand for it. The not-for-profit organization (MMA) filed a lawsuit (Supreme Court of the State of New York - Complaint # 107755-2011) this week against the Comptroller challenging the new pay schedule that took effect on July 1, 2011. The MMA's prior, successful lawsuit against the Comptroller led to Justice Schlesinger's March 2001 decision.
Robert Koncelik, Jr., President of Metropolitan Movers Association and owner of Universal Moving & Storage said, "While we're pleased that our court victory has forced the Comptroller to adopt rational minimums for casual employees, the Comptroller's minimum wage for regular employees is still more than twice that of the wage that's actually prevailing in the industry. We'll keep fighting until the Comptroller complies with Justice Schlesinger's ruling and adopts a schedule that reflects the labor market."
The Comptroller's "prevailing wage" schedule for regular employees working on New York City government contracts is nearly twice the actual average wage earned by workers in the moving industry. Rejecting an earlier, similar schedule, Justice Schlesinger said: "The comptroller's prevailing wage schedule risks producing inconsistent and arguably absurd results."
Claude Millman of Kostelanetz & Fink, who is handling the legal challenge, stated, "It's mind boggling that the Comptroller is brazenly using a method that the courts just threw out. It means that taxpayer dollars that should be used for critical city services, like safety, education and housing, will be used to pay union movers more than they got at the bargaining table."
According to the lawsuit, "Under the Comptroller's new schedule, city contractors, and ultimately New York City taxpayers, will pay far more than what the market dictates for labor." Mr. Millman also stated, "The new lawsuit puts all the schedules for building service trades in play – not just those for movers – because they all appear to be based on the method rejected by Justice Schlesinger."
Members of the International Brotherhood of Teamsters Local 814 have used the Comptroller's inflated "prevailing wage" to justify leafleting and disruptions in front of businesses that choose to do business with members of the Association. The members of the MMA are committed to protecting their clients' right to do business with a moving company of their choice.
*The Metropolitan Movers Association, Inc., members are signatories to union contracts with the Local 1212, United Service Workers Union, International Union of Journeymen and Allied Trades ("Local 1212").
For more information regarding Metropolitan Movers Association, Inc., please visit http://www.metmovers.org, or call Robert W. Koncelik, Jr. (718) 539-4480, Ext. 228.
Members of MMA are as follows:
Santini Moving & Storage Co.
A-1 First Class Viking Moving & Storage
The Advance Group
All Season Movers, Inc.
Business Relocation Services
Compass Moving & Storage, LLC
Corporate Relocation Systems, Inc.
ESM Van & Storage
Furniture Exchange Logistics, Inc.
Integrated Business Solutions
JD Carton & Son Metro
Liberty Moving & Storage Co., Inc.
Service West
Sher-Del Transfer, Inc.
Time Moving & Storage, Inc.
Tri State Moving Services
Universal Moving & Storage Co.
###