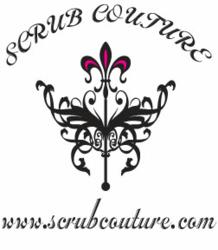 Striving for Excellence
(PRWEB) July 08, 2011
Scrub Couture has streamlined the shopping experience for Healthcare professionals purchasing Scrubs, Footwear, Stethoscopes, Sphygmomanometers and Medical Instruments with the help of Strategic Partners. Lets say a Doctor orders a Littmann Stethoscope at 3pm EST, that Stethoscope is guaranteed in stock because the Scrub Couture servers have already been updated with Strategics's stock twice by 3pm. A purchase order is automatically generated and sent to Strategic, Strategic then packs and ships the stethoscope to the customer, Scrub Couture is then notified via email of the tracking number which is then posted to the Doctor's account and they're notified via email.. All this is automated and happens within 12-24 hours depending upon order time.
With the help of Strategic Partners, Scrub Couture is able to provide Doctor's, Nurse's, Dentists, Medical Students and anybody that wears Scrubs with product fast and efficiently. Scrub Couture has a huge selection of products available with the Strategic Umbrella including ADC Medical, Anywear footwear, Avia Footwear, Baby Phat Scrubs, BooJee Beads, Cherokee Workwear Uniforms and Footwear, Dickies Medical, K-Swiss Footwear, Littmann Stethoscopes, and Skechers Uniforms. Scrub Couture is proud to also offer New Balance Healthcare, Gel Scrub, Peaches Uniforms and Med Couture Scrubs.
Scrub Couture with the help and feedback from customers continues to make improvements to make shopping online fast, friendly and affordable. From Scrub Couture to you, Happy Shopping!
###