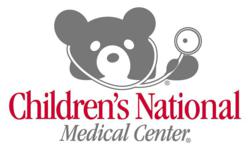 Washington, DC (PRWEB) July 08, 2011
This week Children's National Medical Center announced the opening of seven new operating rooms (OR), equipped with cutting edge technology to perform complex surgical procedures that will increase the hospital's capacity to provide world-class surgical services to more children. The ORs will also create additional training and education opportunities for faculty and staff.
"These operating rooms equip our staff with the latest technology and tools to encourage collaboration and ensure Children's leads the nation in providing innovative, high-quality care for our patients," said Kurt Newman, MD, Surgeon-in Chief at the Joseph E. Robert, Jr., Center for Surgical Care at Children's National. "This combination establishes Children's National as the premiere destination in advanced surgical care for children and their families."
The ORs range in size depending on usage, with the largest OR topping 1,000 square feet. The new ORs are part of a complete renovation of the OR suites. The final phase, expected to be complete next year, will bring the total number of operating rooms to 17, plus two procedure rooms for GI.
The ORs have several unique features to facilitate the innovative surgical procedures. One OR is designed to accommodate robotic surgery for urological and other types of surgeries. A hybrid operating room allows radiologists and surgeons to act as a team and perform minimally invasive surgical procedures. Another room will utilize intra-operative MRI imaging that shows real-time images of targeted tissue areas during a procedure.
The audio-visual integration of the new ORs will expand visual-streaming and teaching to the Nulsen Family Media Room on the main campus and to other sites across the world, so that families will know exactly what it is happening. This technology supports the teaching and training efforts of future generations of medical care providers around the world.
The Joseph E. Robert, Jr., Center for Surgical Care at Children's National Medical Center provides the highest level of care to infants, children, and adolescents needing surgery, including the use of minimally invasive surgical techniques where possible. Children's National surgeons perform the most pediatric surgical cases in the Washington, DC, region. Children's National guarantees a pediatric-trained anesthesiologist 24 hours a day, a unique but important service. Additionally, Children's is the home of the Sheikh Zayed Institute for Pediatric Surgical Innovation, a clinical and translational research initiative that seeks novel ways to make pediatric surgery more precise, less invasive, and pain free.
Contact: Emily Dammeyer or Emily Hartman, Public Relations, 202-476-4500.
About Children's National Medical Center:
Children's National Medical Center in Washington, DC, has been serving the nation's children since 1870. Home to Children's Research Institute and the Sheikh Zayed Institute for Pediatric Surgical Innovation, Children's National is consistently ranked among the top pediatric hospitals by U.S.News & World Report and the Leapfrog Group. With 303 beds, more than 1,330 nurses, 550 physicians, and seven regional outpatient centers, Children's National is the only exclusive provider of acute pediatric services in the Washington metropolitan area. Children's National has been recognized by the American Nurses Credentialing Center as a Magnet® designated hospital, the highest level of recognition for nursing excellence that a medical center can achieve. For more information, visit ChildrensNational.org, receive the latest news from the Children's National press room, or follow us Facebook and Twitter.