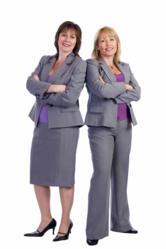 We are delighted to further our social and environmental opportunities with the support of the ORB, and build this into the success of the company's future
(PRWEB UK) 11 July 2011
Having launched cost effective Press, Media and Marketing Packs earlier this year, offering full 'in-house' PR management to help local businesses and those further afield maintain exposure through tough economic times, The Write Impression is committed to understanding and supporting the changing needs of society.
During its annual ORB membership, the company has pledged to "operate business in an honest and ethical manner; to consider people and the environment when making business decisions; and endeavour to make a positive contribution to the local community and society at large."
The ORB has recently collaborated with Anglia Ruskin University to create the Responsible Business Standard, of which small and medium sized enterprises (SMEs) can be involved. There are three levels (bronze, silver and gold) acknowledging an industry standard to help SMEs become accredited in the business world, where other such accreditations, for example ISOs, might be unviable due to high costs or irrelevant criteria.
ORB membership helps SMEs become more aware of their corporate social responsibility. It is the only UK membership organisation to support and actively promote its responsible business members, providing peace of mind, inspiration, competitive advantage and a window for members to showcase their businesses.
'The Write Impression has grown from strength to strength, which is largely down to the positive impact of our services on the local economy,' says partner, Caroline Foster. 'We are delighted to further our social and environmental opportunities with the support of the ORB, and build this into the success of the company's future.'
For more information visit http://www.orbuk.org.uk/become_member.php.
The Write Impression is based at 12 Court Farm, Stutton Road, Brantham, Suffolk, CO11 1PW. Telephone: 0845 5272801
###