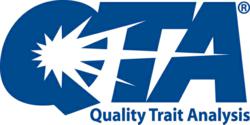 Cincinnati, OH (PRWEB) July 11, 2011
At the most recent meeting, ASTM Main Committee D02 passed the ballots for the inclusion of the AOCS standard procedure Ck 2-09, the QTA System method, as an approved method within the biodiesel B100 specification D6751, for the properties of total glycerin, free glycerin and cloud point. The revised D6751 specification, with Ck 2-09 included, will be published in later this summer and the three new properties -- in addition to the previously approved methanol analysis -- conducted by the QTA System will qualify under the D6751 specification and can be used by BQ-9000 facilities.
"Total and free glycerin analyses are some of the more challenging analyses when monitoring biodiesel quality, and yet arguably two of the most important properties to ensure high quality fuel. The alternate Ck 2-09 method allows biodiesel producers to conduct a rapid determination of free and total glycerin in their product to ensure it meets the limits in ASTM D6751." says Kyle Anderson, Technical Project Manager at the National Biodiesel Board.
The AOCS standard procedure Ck 2-09, as implemented in the QTA System marketed by BASF, underwent multiple round robin studies and statistical analysis to compare to the existing methods, and these data, combined with the results of several years' participation in the ASTM Crosscheck Program, formed the basis of the ballot justification. Methanol content passed main committee and was approved for usage under the D6751 specification earlier this year.
BASF's patented QTA System provides biodiesel analysis using infrared spectroscopy. All analyses can be conducted using a single drop of biodiesel, with no sample preparation or use of chemical reagents. The results are available within 2 minutes. Since its 2006 launch, the QTA System has conducted over 2 million biodiesel tests for its customers.
BASF – The Chemical Company
BASF Corporation, headquartered in Florham Park, New Jersey, is the North American affiliate of BASF SE, Ludwigshafen, Germany. BASF has approximately 16,400 employees in North America, and had sales of $17.7 billion in 2010. For more information about BASF's North American operations, visit http://www.basf.us.
BASF is the world's leading chemical company: The Chemical Company. Its portfolio ranges from chemicals, plastics, performance products, and agricultural products to oil and gas. As a reliable partner, BASF creates chemistry to help its customers in virtually all industries to be more successful. With its high-value products and intelligent solutions, BASF plays an important role in finding answers to global challenges, such as climate protection, energy efficiency, nutrition and mobility. BASF posted sales of more than €63.9 billion in 2010 and had approximately 109,000 employees as of the end of the year. Further information on BASF is available on the Internet at http://www.basf.com or in the Social Media Newsroom at newsroom.basf.com.
BASF's QTA® business provides on-site, ready-to-use analytical capabilities without additional investment in equipment or personnel. Patented, centralized calibration technology enhances accuracy. For more information on the QTA® system, visit http://www.qta.com
###