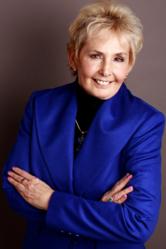 Our services appeal to such a diverse market and working with Gina has taught us exactly how to make the most of it
(PRWEB UK) 11 July 2011
"When putting together a presentation, it is important to look at your business plan to make sure the presentation plays a part in moving your business agenda forward," explains Gina, whose training programmes have benefited numerous individuals and organisations including the National Health Service, CAPITA, DFES and Microsoft. "It's one thing being able to talk about what your business is all about, but are you thinking about the best way to sell your products or services to a particular audience?"
Gina's help has recently proved to be a smart move for Liddle Perrett Worldwide, a company specialising in investment opportunities in the property market. As highly experienced financial advisors they are able to offer their customers additional support with a full financial review, helping them make investment decisions that suit client's individual needs.
"Having worked in the financial industry for more than ten years, we feel it is important to apply the same principles to the property market, treating it as if it were a regulated environment," said Gavin Perett, director of Liddle Perrett Worldwide. "We review our customers' money concerns, goals for the future, retirement planning, university fees and more. Our service is reassuring and personal – and this needed to come across in our presentation."
Gina was keen to advise Liddle Perett Worldwide that each presentation should be structured to communicate to a range of different clientele; "From young investors to pre-pension age professionals, understanding the different learning styles of your audience is key to getting the right message across. In order for your audience to trust you, they need to understand what you are saying. Working closely with Liddle Perett Worldwide, we looked at language, terminology and engaging with real-life scenarios that the audience could relate to and understand; therefore feel reassured by the service they were being presented with."
"We already had a presentation in place, but Gina Gardiner really helped us get under the skin of what we were trying to achieve," says Gavin. "Our services appeal to such a diverse market and working with Gina has taught us exactly how to make the most of it."
For more information on Gina's courses, call 01206 230 497, email gina(at)ginagardiner(dot)com or visit http://www.ginagardiner.com.
###