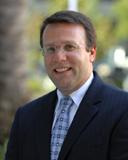 I hope this article demystifies bankruptcy basics for the individual and non-bankruptcy professional.
Los Angeles, CA (PRWEB) July 11, 2011
Los Angeles Bankruptcy Attorney Michael H. Raichelson's article describing bankruptcy basics was published in the May 2011 issue of Big News for Smaller Firms. Big News for Smaller Firms is the official publication of the Solo and Small Firm section of the State Bar of California. In the article, Michael H. Raichelson describes the Bankruptcy Code's strong remedies, such as the Automatic Stay, available to those individuals and small businesses facing overwhelming financial pressure and considering bankruptcy. The Automatic Stay is triggered upon a bankruptcy filing and stops all creditor collection activities, including lawsuits, immediately.
Many individuals and non-bankruptcy professionals do not know about bankruptcy basics, and this article breaks down bankruptcy fundamentals in easy to understand language while providing the reader with valuable insight concerning what to expect in bankruptcy.
The Law Offices of Michael H. Raichelson already makes quality bankruptcy information, news, articles, and resources available to the public through its Web site. The site contains a complete list of on line bankruptcy resources, explanations regarding California bankruptcy exemptions, information on asset protection, and methods for eliminating your second mortgage through bankruptcy.
Attorney Michael H. Raichelson, owner and operator of the Law Offices of Michael H. Raichelson, is a former senior associate with a national law firm. He has counseled thousands of individuals and businesses regarding their debt problems and solutions, and personally filed hundreds of Chapter 7 and Chapter 13 bankruptcies in the Southern California area. He has been selected as a Super Lawyer by Thomson Reuters - as republished in Los Angeles Magazine - confirming that he is in the top five percent of all attorneys in the Los Angeles' area. He is dedicated to providing solid representation to his clients during the bankruptcy process and helping them to rebuild their financial life after bankruptcy.
For more information regarding Chapter 7 and Chapter 13 bankruptcies, visit the Law Offices of Michael H. Raichelson.
# # #