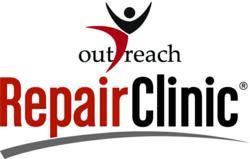 It's a great thing they are doing and so we're spreading the word to help them out as much as we can
Canton, MI (PRWEB) July 12, 2011
RepairClinic.com Outreach was proud to be a Platinum Park Patron for the Adopt-A-Mower Program hosted by the Detroit Mower Gang. Outreach donated funds to help them come closer to their goal of $3,000 to purchase lawn mowers for volunteer landscapers.
The Detroit Mower Gang is comprised of a group of dedicated Metro Detroit citizens who volunteer their time and lawn equipment to clean up the abandoned parks in the city of Detroit. The mower gang has mowed, trimmed, raked, removed tires, replaced swings, and fixed playground equipment to create a place for children to play again.
"When we heard about this great cause, we knew it was something we wanted to be a part of," said Lisa Mueller, Outreach Leader. "It's a great thing they are doing and so we're spreading the word to help them out as much as we can."
To learn more about the Detroit Mower Gang, visit their website at http://www.mowergang.com or to donate to the Adopt-A-Mower Program visit http://bit.ly/detmgfund.
About RepairClinic.com
RepairClinic.com® is an online retailer of replacement parts for household appliances, vacuum cleaners, lawn mowers, and outdoor power equipment. RepairClinic has an extensive inventory of more than one million parts for over 100 different brands and has an incomparable return policy allowing any part to be returned within 365 days for money back. RepairClinic assists more than 75,000 customers each month with free repair help, including videos, diagrams, and customized repair diagnosis. RepairClinic operates an 86,000 sq. ft facility in Canton, MI, that employs over 100 employees. For more information, please visit http://www.RepairClinic.com.