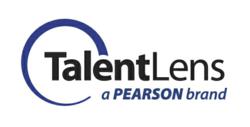 Bloomington, MN (PRWEB) July 11, 2011
Everywhere we turn today – especially in the workplace – we are confronted with an explosion of information – much of it conflicting. To make important decisions in our work and personal lives, we must be good thinkers – able to sift through the information delivered to us via websites, YouTube, text messages, television and other media, and find the nuggets of gold that will inform good choices.
To help power thought-based organizations and develop individual critical thinkers, Pearson TalentLens is growing ThinkWatson.com, a one-stop shop for critical thinking assessment; training; research and data; and lifelong learning. A business of the global leader in education and assessments, Pearson TalentLens has more than 80 years of experience in talent assessment and publishes many of the most popular assessment and training programs used by companies large and small to make hiring decisions and develop their 21st century workforce.
"Now more than ever before, strong critical thinking skills are requisite for success in any type of job or career. Recognizing this, companies are both investing in developing those skills in their current workforce and evaluating those abilities in their new-hires," said Heather Ishikawa, director of Pearson TalentLens. "The growing library of resources on ThinkWatson.com puts the tools for thinking better and thinking critically at the fingertips of human resources executives, corporate leaders and individuals who are interested in building these critical 21st century skills."
Named for the company's Watson-Glaser™ Critical Thinking Appraisal, the industry standard in critical thinking assessment, the new site offers visitors access to thought-provoking blogs, such as Breanne Harris' popular, "Critical Thinkers," where she interviews leaders in critical thinking, provides tips for creative decision-making and reviews books, articles and other resources on the topic. They will also learn more about Pearson's RED Critical Thinking Model – Recognize Assumptions, Evaluate Arguments, Draw Conclusions – and how it can be used to develop strong thinking and problem-solving skills.
Individuals interested in building dynamic problem-solving skills – whether to support career growth or enhance their personal lives – will find information about Pearson TalentLens' Critical Thinking University, a powerful online learning portal. Critical Thinking University features 18 interactive one-hour courses with real-world business scenarios that help participants build the skills to excel in today's environment , such as recognizing assumptions, distinguishing fact from opinion, exercising caution when faced with persuasive techniques, recognizing bias in themselves and others and, ultimately, becoming strong, critical thinkers. Companies can also learn about a more intensive approach to building thinking skills – Critical Thinking Boot Camp, a two-day immersion into critical thinking where participants, from managers to senior-level executives, learn critical thinking while solving actual, ongoing workplace problems.
ThinkWatson.com visitors can practice what they have learned by downloading Pearson's Think-O-Meter App to their iPhone. This free App, featured on the site, challenges individuals' thinking skills and helps them to separate reliable facts from assumptions, focus on the relevant information and think critically to get the right answer.
For more information about Pearson TalentLens, visit http://www.talentlens.com, become a fan on Facebook at http://www.facebook.com/criticalthinkers or follow on Twitter at http://twitter.com/watsonglaser.
About Pearson
Pearson, the world's leading learning company, has global reach and market-leading businesses in education, business information and consumer publishing (NYSE: PSO). For more information about the Assessment & Information group of Pearson, visit http://www.pearsonassessments.com/.
###