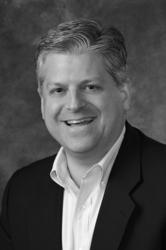 CEDAR's success comes from its ability to provide technology solutions that others do not.
Atlanta, GA (PRWEB) July 12, 2011
Profile Magazine recently interviewed Mr. DiMarco about the factors that have contributed to the company's growth. "CEDAR's communications platform enables companies to manage their customer communications from any point in their organization, across multiple distribution channels, all with state-of-the-art documents and communications that enhance the customer experience while maintaining regulatory compliance," DiMarco tells Profile.
The article explains that CEDAR's success comes from its ability to provide technology solutions that others do not. In 2000, it was the first company to push deliver secure PDFs to customers for Sallie Mae. In 2003, CEDAR created the first Interactive PDF (an attachment with the look, feel and navigational features of a website) delivered in a high-volume, production environment. Recognizing the demand for fast, turnkey service and support, CEDAR began offering its technology in a Software as a Service (SaaS) format a few years later. This transition to a SaaS model enabled clients to rapidly deploy a communications management solution that integrates with client's core systems without costly and time consuming IT projects inherent in other approaches. In the near future, CEDAR will integrate more capabilities around mobile communications and self service into its core platform while continuing to focus on variable content-change management for all types of outbound communication.
"CEDAR is committed to staying on top of the trends in customer communications while staying grounded in delivering cost-effective, reliable solutions to meet the needs of our clients," adds DiMarco. "We will continue to refine our core technologies to meet the specific vertical-market requirements for effective outbound communication – delivered how, when and where our customers want them."
Get to know Mr. DiMarco and read the full article by Profile Magazine by clicking here.
About CEDAR: CEDAR Document Technologies, Inc. solves the communications challenges of many Fortune 500 companies. CEDAR's Communications and Servicing Platform enables companies to communicate with customers across multiple distribution channels including email, website, interactive PDF, SMS, Fax, IVR, and traditional print/post. CEDAR's Software as a Service (SaaS) offerings address the requirements of both regulators and customers for personally relevant communications and increased self-service. CEDAR's platform integrates with clients' core systems to unlock the communications potential of the data inside. CEDAR's technology is highly scalable and flexible, delivering integrated services for complex customer communications across mediums.
Visit us at http://www.cedardoc.com
###