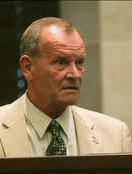 "Factual information is very powerful and at times painful," says Investigator Casey
Orlando, FL (PRWEB) July 10, 2011
British born Investigator Dominic Casey of D&A Investigations, Inc., Longwood, Florida catapulted to public figure status when he became the private investigator for the accused young mother Casey Anthony whose toddler Caylee Marie Anthony's disappearance went unreported for 31 days. Investigator Casey stated that his search was prompted by a phone call from a psychic and not from the grandmother of the missing child.
He also stated the child's remains were not found in the previously searched area by him, but were found some 60-100 feet west of the area. Dominic Casey testified that the investigator who took the video footage did not work for him or for the D&A Investigations agency, but was a person who volunteered security for the Anthonys.
The verdict in the recent high profile State of Florida vs Casey Marie Anthony: Case Number 48-2008-CF-015606-O has initiated a proposed Caylee's Law which would make it a felony for parents and caregivers who fail to verify the whereabouts and safety of a child up to twelve years old within 48 hours. A child's death must be reported within 2 hours. http://www.thepetitionsite.com/1/caylees-law--a-law-to-protect-children/
Nicknamed the man with the secrets Investigator Dominic Casey's testimony triggered many offers for network appearances and he recently appeared on In Sessions. Casey has held a British Security License since 1972 and licensed his own Florida Private Investigative Agency in early 2008. He has held a top security clearance from the Pentagon and has been involved in Intelligence and is member of numerous investigative associations. "Factual information is very powerful and at times painful," says Investigator Casey.
###