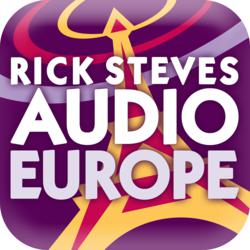 "This app thrills the tour guide in me. It frees you up to maximize your travel focus and be in the artistic moment." -Rick Steves
Edmonds, WA (PRWEB) July 10, 2011
Rick Steves, the European Travel Expert, announces the release of his popular free app, RICK STEVES' AUDIO EUROPE, for Android. Like the already successful Apple iOS version (over 45,000 downloads to date), the Android app is designed to help heighten traveler's sightseeing experience. It organizes Steves' vast library of audio files – 29 audio walking tours of Europe's top sights plus over 200 tracks of travel tips and cultural insights from his radio shows – into geographic-specific playlists covering all of Europe. Interested travelers can learn more at http://www.ricksteves.com/audioeurope or go directly to the Android Market.
For the past few years, 'Rick Steves' Audio Walking Tours' for Europe's top sights and museums have been a big hit, with more than 4 million downloads. And podcasts of his 'Travel with Rick Steves' public radio show have reached an even broader audience online than through broadcast. RICK STEVES' AUDIO EUROPE organizes this audio library so travelers can enjoy ready access to the information that relates specifically to their travel plans.
At the heart of this app is Rick Steves' series of 29 self-guided audio tours through Europe's most important museums, sights and historic walks. In London, Paris, Venice, Florence, Rome, and Athens Rick's voice will keep travelers' eyes focused on the wonders that surround them — not buried in a guidebook.
"This app thrills the tour guide in me," explains Steves. "The combination of hearing about the art as you see it heightens your ability to really appreciate it. It all sinks in more deeply and fluidly than the disconnectedness of the experience when your eyes jump back and forth from book to masterpiece, again and again. It frees you up to maximize your focus and be in the artistic moment."
RICK STEVES' AUDIO EUROPE is designed to be used at home or on the road. Travelers always encounter downtime (riding on trains, for example), so, unlike most travel apps on the market, it also works offline. Once a user downloads their selection of files, they are saved on the device and a connection is not needed to listen. This will save travelers the cost of pricey European data charges and the hassle of finding a good WiFi connection.
RICK STEVES' AUDIO EUROPE was created in partnership with Seattle-based company, Treemo Labs, and applies digital techniques that take full advantage of the technology. "The end result is a very sophisticated custom audio file download system," explains Brent Brookler, Founder and CEO. "This new technology is unique in the market because users can download and play not only audio files, but guided audio tours segmented by chapters with photos." He continues, "I think we are most proud of the simple and intuitive interface. It is extremely easy to use."
This free app will save travelers hundreds of dollars in guided tour expenses and its public radio content will make sightseeing both more fun and meaningful. Handy PDF maps that complement the app's audio tours can be viewed on the device or printed from any computer. A work in progress, users can look forward to regular updates.
Learn more by watching this video or by visiting http://www.ricksteves.com/audioeurope. For more information or press opportunities with Rick Steves or his staff, please contact Ashley Sytsma at ashley(at)ricksteves(dot)com or 425-608-4293.
About Rick Steves
Steves (http://www.ricksteves.com) grew up in Edmonds, Wash. and studied at the University of Washington where he received degrees in business and European history. But his real education came from his travels — since 1973 he has spent 120 days a year in Europe. Today he employs 90 people at his Europe Through the Back Door headquarters where he produces over 50 guidebooks on European travel, the most popular travel series in America on public television, a weekly hour-long national public radio show and a weekly column syndicated by the Chicago Tribune. He also runs a successful European tour program with more than 400 departures — attracting around 10,000 travelers — annually. Steves' mission is to inspire, inform and equip Americans to have European trips that are fun, affordable and culturally broadening. He values travel as a powerful way to better understand and contribute to the world. Steves lives and works in his hometown of Edmonds, Wash. His office window overlooks his old junior high school.
About Treemo Labs
Seattle-based Treemo Labs (http://www.treemolabs.com) provides the most extensive Apps publishing platform with integrated social media, social networking, location services, gaming, commerce and content management tools. Treemo Labs works with some of the biggest brands in world including 60 Minutes, CBS News, CNET, Survivor, TheSource, Rick Steves and more.
###