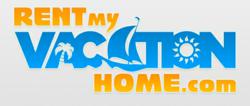 Jay Kalin CEO at Rent My Vacation Home and well know expert in vacation retals for 25 years see this as a great opportunity.Kalin Said "the data is clear if owning a vacation home, now is the time to rent "
New York, NY (PRWEB) July 11, 2011
Americans are more negative on their expectations for the housing market, according to the results of a Fannie Mae survey released this week.
Those surveyed expected prices to fall by 0.5% over the next year. That's a turnaround from the 0.7% increase participants expected in May 2011. Renting homes at this time is the only way to not lose investment money. Rent My Vacation Home has a new free program to help with profit.
"We see a continued lack of confidence among consumers on home prices, the ability to sell their homes, and the state of their personal finances — all of which point to housing as a continued downside risk to economic growth going forward," said Doug Duncan, vice president and chief economist of Fannie Mae, in a news release. This is a risk that can be minimized by renting homes as selling now would likely mean a loss. Rent My Vacation Home has a new system to help with profit for free.
According to the Fannie Mae survey, 25% of the 1,000 American adults polled expect prices to fall in the next year, up from 19% who said the same in May.
They are right. A new report from Clear Capital shows that home prices have fallen 3.2% so far this year and are projected to fall another 2.4% in the second half of 2011.
Jay Kalin CEO at Rent My Vacation Home and well know expert in vacation rentals for 25 years see this as a great opportunity. Kalin said, "The data is clear; if owning a vacation home, now is the time to rent this home and make the extra money from this investment. Trying to sell the home now with this market is where the profit will be 0 or a loss . Those who are smart list the home for sale while they rent it for income and pay down the debt while waiting for market improvement in years to come. After the great depression it took 19 years for property values to rebound to where they were. The Rent My Vacation Home system allows just that a listing for sale and rent on the same web site. Markets that are at $ 1,700 TO 3,000 per week for rentals.The best markets are Florida, California, North Carolina, South Carolina and as always Hawaii."
Rent My Vacation Home is the number 1 fastest growing vacation home rental site in the USA and has more rooms then Hilton Hotels as of July 2011.
The savvy Vacation Home owner has a opportunity to do well in this market while using some patience.
Kalin says a few tips are, "Fix it up, get the proper license and ability to take credit cards. Always insure each stay with an insurance policy like Travel Guard and make extra money. This entire system is available at http://www.rentmyvacationhome.com, and the Homeowners and vacationers who use this system are guaranteed scam free rentals."
The strategy of renting at this time in the second half of 2011 and beyond is the only way to secure profits.
Kalin also said, "The homeowner does not have to invest all of his time making web sites and researching .The Vacation Homeowner has the ability to be seen on 83 websites that specialize in rentals with 70,000 others who have already done so by filling in one form. We wanted to help people having a hard time in this economy so we decided to make this free with coupon code Wall Street to let people see the technology."
Down about that real estate investment do not lose all hope, do what thousands are doing just ask people to Rent My Vacation Home.
For more info call Mr.Jay Kalin 1-800-699-(RMVH)7684
# # #