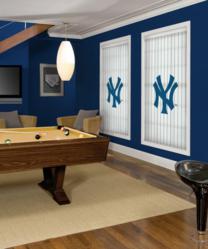 Speed, quality and the ability to add a lifetime warranty is what is most important.
Castle Rock, CO (PRWEB) July 10, 2011
Shades Shutters Blinds launches "American Made Blinds & Shades" section to website. "There are many advantages to offering this section besides just "Buy" American", says Rose-Mary who heads Shades Shutters Blinds marketing department "the quality is better, there is much faster production and delivery issues can be solved in a short amount of time".
Shades Shutters Blinds lists the American made products by product type and they also list from what state the majority of the shades are made from. "Most of the window treatments will come from Texas, Arizona, New York, California and Florida".
"The tradition of products made in the USA is pride. When the blinds and roman shades that hang in a person's home have such a large role in the quality of privacy that people are afforded, it is not worth settling for inferior products" explains Mike Maepan who is a California blinds manufacturer, "Maybe money saved in the short term seems like a good choice but when a person is replacing their foreign made window coverings for the third time while someone who bought local is still on their first set of locally manufactured blinds, the apparent quality gap is noticeable". Shades Shutters Blinds has filled a niche not offered in some of the larger home improvement outlets.
Buying local is a great way to support the state and national economy, but the implications of these purchases reaches beyond pride in a person's national identity. Shades Shutters Blinds new product line is going to fill that need.
###