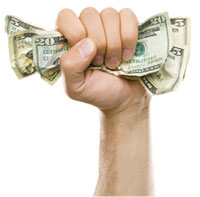 Quick access to cash is necessary when planning trips and traveling
Elgin, IL (PRWEB) July 09, 2011
CashWire.com, an online payday loan provider, is helping travelers and vacationers plan unforgettable summer getaways. Quick access to cash is necessary when planning trips and traveling. Now families and individuals looking for a great summer vacation are able to plan their travels without the added worry of saving those last few dollars.
Traveling can be stressful enough, and CashWire.com is looking to alleviate that stress during the summer vacation months. Families can take out an instant payday loan and use that money to book plane tickets when the price is right, buy a new cruise wardrobe appropriate for either on-deck and on-land activities, or pay in advance for their beach vacation rental home. With the cash in hand when it's needed most, summer travelers can focus on more important concerns, such as finding a gas station or remembering to pack the sunscreen.
CashWire.com is not a traditional provider of payday loans - sometimes called cash advances - but rather a matching service which places borrowers with the most appropriate payday loan lender to fit their needs. With an easy 2-minute online application process that requires no paperwork, CashWire.com can match a borrower with a lender right away. The lender, in turn, will wire the money to the borrower's account in as little as one hour. The lenders working with CashWire.com can offer up to $1,500, ensuring summer vacation travelers have access to the cash they need when they need it most.
Along with using payday loans for summer vacation planning, CashWire.com helps others in need of money right away. In the event of a home emergency, weather disaster, unexpected medical bill or impending non-sufficient fund fees from a checking account, CashWire.com and payday loans provide a short-term financial solution to life's unexpected events.
Summer vacationers can visit CashWire.com to help in receiving a payday loan for any vacation planning needs. Travelers can go on a cruise, lie on a beach, plan a road trip or backpack across South America without worry. CashWire.com wants to ensure fun, happy, safe, stress-free travels for everyone this summer.
About CashWire.com
CashWire.com is a lender matching service providing customers with access to fast, secure online payday loans up to $1,500. With a convenient online application and accommodating payment options, borrowers get the cash they need when they need it.
# # #