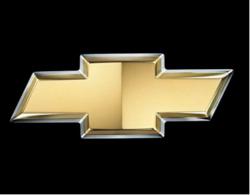 Plainfield, IL (PRWEB) July 13, 2011
The professional sales team at Bill Jacobs Plainfield knows that the Chevy Caprice has a long, rich history, but they really like the new 2011 PPV Caprice and think it's something special. As the leading Chevy dealership in Plainfield, Illinois and surrounding areas, they have had their share of cars come through their lot or showroom and few compare to the new Caprice made for the police.
The PPVs began patrol in Cumming, Ga. in May. After the first month on patrol with the new cars, the sheriff's office made plans to replace its current fleet of approximately 175 other patrol vehicles with Caprice PPVs.
"With its emphasis on the ergonomically designed seats for officer comfort, and enhanced safety features, the Caprice is a vehicle that is made for police work," said Forsyth County, Ga. Sheriff Ted Paxton. "We've had our vehicles for a month, and we're sold. This will be a worthwhile investment."
Dennis Hogan, Fleet Services manager in Cedar Rapids, Iowa, also pulled the trigger.
"We view the police vehicle as an extended office for our officers," Hogan said.
"We chose the Caprice, because it delivers optimal officer operational space, trunk and storage space, and generally provides our officers the most-suitable operating environment."
Police agencies across the country told Chevrolet they need a powerful rear-wheel-drive vehicle that offers performance, safety and comfort.
"The Chevrolet Caprice PPV is our response to what our nation's police officers said they needed to safely and effectively perform their jobs," said Brian Small, general manager, GM Fleet and Commercial Operations. "In the design process of this vehicle, we polled many of our customers to gain insight. Thus far, the results seem to speak for themselves and prove that customer feedback is critical to meet and exceed expectations."
Armed with a powerful 6.0L V-8 engine, 355 horsepower and 384 lb-ft torque, Caprice PPV has best-in-class top speed and zero-to-60 acceleration (sub six seconds).
While the public will not be able to purchase the police cruiser version of the Caprice, anyone interested in buying a new Chevy in Plainfield, Illinois is encouraged to stop by Bill Jacobs Plainfield. As the leading Chevrolet dealership in the area, they have service and selection that is hard to beat.
###