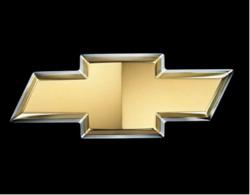 Plainfield, IL (PRWEB) July 25, 2011
The sales team at Bill Jacobs Plainfield - the leading Chevrolet dealership in Plainfield, Illinois - were not surprised that the new Chevy cars are doing so well. Working with the public day in and day out, they have learned what people are wanting in a new car these days and Chevrolet is delivering - and then some.
Chevrolet cars have outsold combined sales of trucks, crossovers and utilities in April, May and June of this year – and are expected to represent 47 percent of the brand's sales for the first half of 2011. The last time cars led Chevrolet's sales for three consecutive months was in May, June, and July of 1991. That year, cars represented 52 percent of Chevrolet sales.
"Chevrolet has always been known for building great trucks," said Alan Batey, U.S. vice president, Chevrolet Sales and Service.
"Today, we are in the middle of transforming the brand with a strong lineup of cars that match the appeal of our trucks and crossovers.That transformation is clearly bringing new customers to the brand – as passenger cars and four-cylinder engines are driving Chevrolet's growth this year," he continued. "We expect that momentum to accelerate as Chevrolet introduces three new cars over the next two years – the Sonic, Spark, and next-generation Malibu."
One of the main factors in Chevy's growth so far in 2011 has been improved performance, refinement, and better fuel economy of their four-cylinder engines. For the first six months of 2011, an estimated 46 percent of Chevrolet buyers chose a fuel-efficient four-cylinder model. That is double the percentage of four-cylinders consumers bought five years ago.
"Chevrolet's investment in advanced engine technology is reflected in the increased popularity of our four-cylinder models," said Batey. "These technologies offer the performance and refinement drivers expect from Chevy in smaller engines that deliver the fuel efficiency they want."
Local residents who are interested in experiencing the Chevy Revolution happening are encouraged to stop in at Bill Jacobs Plainfield. As the premiere Plainfield, Illinois Chevrolet dealership, they have the sales staff, service and selection to make finding a great new Chevy car in Plainfield (or truck) easy.
###