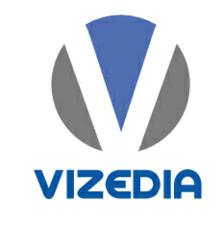 Wherever you go, Whatever you need
(PRWEB) July 13, 2011
In more than one year's time, Vizedia has developed rapidly in "Social Advertising Campaigns" (Facebook, Zing Me, QQ Space) and "Online Viral Marketing" in the United States, Vietnam and China (Mainland).
As of July 1st, 2011, Huy Quang Bui officially became CEO of Vizedia Vietnam LLC. On this occasion, from now until September 1st 2011, Vizedia reduces 25% off the price of all services with coupon code US1Y251911 (only for US customers).
About Vizedia Vietnam LLC:
Vizedia Vietnam LLC (Vizedia) is an independent Media & Advertising company. Vizedia's staff is a mix of talented dreamers, web-savvy techies, and no-nonsense marketing pros, willing to fight for the future of a customer's brand. It is more Vizedia's nature to analyze customer's business. Vizedia knows outstanding copy, creativity and design moves products and ideas across all mediums. Learn more at http://www.vizediavn.com.
###