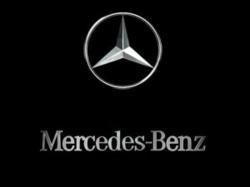 San Antonio, TX (PRWEB) July 13, 2011
Mercedes-Benz of San Antonio - the premier Mercedes-Benz dealer in San Antonio is proud to announce that several employees from Mercedes-Benz USA recently helped out the area by doing some community service, which benefited New City Kids of Jersey City, NJ. New City Kids is a nonprofit organization that provides leadership development skills and also performing arts opportunities to at-risk children and teenagers in Jersey City, NJ. Mercedes Benz has been giving back to the community this year in part of Mercedes-Benz USA's year-long celebration of the 125th Anniversary of the invention of the automobile. Since it is the 125th Anniversary MBUSA, Mercedes set a goal of 125 community service actions this year.
With respect to the New City Kids organization, the volunteer itinerary included the building and installation of a community garden, putting together/designing a mural, painting, adding storage in the basement and overall clean-up/facility organization. On top of volunteer hours by Mercedes-Benz employees, Mercedes-Benz also donated more than $20,000 monetarily as well as in supplies. Another perk that was offered by MBUSA to those students that belong to NCK is they will be able to visit the Mercedes-Benz corporate headquarters for ongoing education enrichment.
Mike Selender, of Bergen Communities United, worked closely with both New City Kids and Mercedes-Benz to develop the appropriate procedure for the garden's completion. On top of Mr. Selender's help the Jersey City Episcopal Community Development Corporation also helped handily by investing more than $16,000 in land development, water integration and electric service.
Mercedes-Benz of San Antonio has a large selection of new Mercedes-Benz vehicles in San Antonio as well as a great selection of used luxury cars in San Antonio.
###