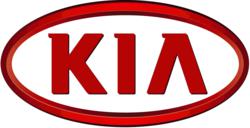 Joliet, IL (PRWEB) July 13, 2011
Bill Jacobs Kia-the premier Kia dealer in Joliet is proud to announce that the recently opened Kia Motors plant located in West Point, Georgia has just made its 300,000th vehicle! The West Point plant rolled off a brand new silver Sorento SX as its 300,000 vehicle. This feat for the Georgia plant comes less than two years after the first US-made car rolled off the assembly line at the new Kia plant.
The plant became fully operationally and running on all cylinders back in November 2009 and originally planned to release, potentially, up to 300,000 vehicles annually. The Kia Sorento has quickly become the top-selling Kia model in the U.S. With that being said the U.S. plant is going to be expanding to increase production to 360,000 vehicles per year next year's end.
The plant, which is known as Kia Motors Manufacturing Georgia, currently makes the Hyundai Sante Fe SUV and plans to start making the Kia Optima midsize sedan later this year. Arguably the two hottest vehicles within their respected brands.
The plant now employs 3,000 people and with the upcoming expansion it is believed that only more people will get hired.
Bill Jacobs Kia has a great selection of new Kia vehicles in Joliet as well as the best used cars in Joliet, Illinois. Stop in to Bill Jacobs Kia for a great selection of new and used cars, trucks and SUVs.
###