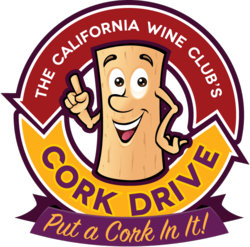 It's our hope that every time someone has a glass of wine they might consider saving the cork... so it can go into the many products made from cork material.
Camarillo, CA (PRWEB) July 12, 2011
Have you ever wondered what happens to the corks in wine bottles as they're tossed into the recycling bin? Of course, natural corks are biodegradable, but that can take years in a landfill and they don't get recycled with the bottle. What if there is a better way to dispose of them and turn them into something useful? The California Wine Club is asking consumers to consider that question and is conducting a nationwide cork drive in partnership with ReCORK. The objective of the drive is to inform about the benefits of natural cork, a renewable material that can be repurposed and put to good use as footwear, flooring, furniture or other items, and give consumers an easy way to send their corks in to be turned into something else.
Reusing cork material is a small way to get into the habit of making use of a natural product beyond its initial purpose. And, rather than relying on manmade or petroleum-based product, we can opt for something natural that can be reused — it's a small step toward getting into the habit of looking at alternatives that are better for our environment. "It's our hope that every time someone has a glass of wine they might consider saving the cork, calling The California Wine Club for a postage-paid package, and sending it in so it can go into the many products made from cork material," say The California Wine Club Proprietors Bruce & Pam Boring . "Our partner, ReCORK will be announcing new applications for recycled cork in the near future so you know it will always be put to good use."
The goal is to help ReCORK reach 20 million corks collected by September 30, 2011, at which point ReCORK will plant 1,000 trees in the Mediterranean oak forests to celebrate the milestone. "ReCORK is excited to partner with The California Wine Club. We have been waiting for the right opportunity to partner with a premium wine club that shares our passion for forward-thinking sustainability, and we couldn't be happier to support their efforts," says Matt Hughes, ReCORK Program Director. These forests provide a vital source of income for thousands of families of the region (primarily in Portugal) and support one of the world's highest levels of forest biodiversity (second only to the Amazon rainforest). The trees are not cut down; rather their bark is harvested every nine years. Not only that, but a harvested tree absorbs more carbon and each tree can live up to 200 years.
In addition to facilitating cork collection, The California Wine Club will be giving away memberships valued at $150 and shoes from SOLE Footwear, one of ReCORK's partners in putting used corks to good use. Interested wine drinkers can follow the cork drive on Twitter @CWCcorkdrive and "like" The California Wine Club Cork Drive Facebook page where they can learn about returning cork and participate in regular drawings to win memberships or shoes. Information is also available at cawineclub.com.
How does it work?
1) Contact The California Wine Club at 1-800-777-4443, by e-mail at corkdrive@cawineclub.com, or via our Facebook page, and a postage paid envelope (think ink cartridge recycling) will be provided for cork return.
2) For every cork received from each person, they will be entered in to a weekly contest for a variety of items, including wine magnums, The California Wine Club memberships or SOLE footwear.
3) Points for Corks Rewards System! For every 30 corks received from each person, they will earn a $10 credit towards the next purchase from The California Wine Club. Credits can be used as they are earned, or saved for later use.
4) Follow @CWCcorkdrive on Twitter to find out about giveaways and special discounts from The California Wine Club and SOLE footwear.
5) The drive will continue until we reach the 20 million goal, at which time 1,000 trees will be planted by ReCORK.org.
About The California Wine Club
Since 1990, The California Wine Club has offered its members hand-selected artisan wines from real working family vineyards. Bruce and Pam Boring created The Club with the idea that it would be "like a friend making a recommendation to another friend" to help people experience wines they might not otherwise find locally. Over 12,000 members receive a little bit of wine country at their door each month with the 100% guarantee it will be something they will like. More information about The Club is available at http://www.cawineclub.com.
About ReCORK
The ReCORK natural wine cork recycling program is sponsored by Amorim of Portugal, the world's largest producer of natural cork wine closures, SOLE, a leading manufacturer of footwear products, and Amorim's U.S. sales affiliates – Amorim Cork America and Portocork America. The goal is to recycle corks and to educate and inform audiences about the crucial role cork forests play in curbing climate change. More information about cork recycling is available at http://www.ReCORK.org.
###