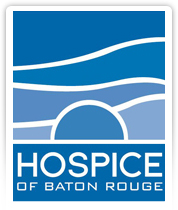 "With the BlackBerry solution and CellTrak, we now have a complete electronic visit record that matches the care plan," said Julia Aycock. "That means that we're providing better care for our patients and we're doing it in a secure and responsible way."
Schaumburg, IL (PRWEB) July 12, 2011
Hospice of Baton Rouge is a nonprofit organization providing medical care and grief counseling to people in the final stages of a terminal illness. Of the hospice's 60 staff, half are nurses, chaplains, social workers and certified nurse's assistants (CNAs) who care for patients in their homes within a 50 mile radius of Baton Rouge, Louisiana. This interdisciplinary healthcare team serves approximately 800 patients and their families per year.
Hospice of Baton Rouge healthcare providers drive to each patient's home to provide onsite nursing care and spiritual counseling. During a two-week period, field staff could travel as many as 2,000 miles to treat their patients. And, although mileage and expenses for the trips are reimbursed by the hospice, there was no way for administrative staff to accurately verify the distances.
"Staff would wait until the payroll due date to enter all their time and mileage," said Julia Aycock, the Onsite IT Coordinator at the Hospice for Baton Rouge. "They struggled to remember the precise time and distance and it took nearly a full day to enter two weeks' worth of information."
In addition to time and mileage with the healthcare industry shifting towards electronic records, the hospice's paper records no longer fit within that model. Manually entering payroll, mileage and medical data into a computer after the fact was inefficient and led to errors.
The Hospice of Baton Rouge partnered with CellTrak™ Technologies, Inc. (CellTrak), developers of mobile software designed to automate workflow and improve compliance in home and hospice healthcare settings. CellTrak suggested that the hospice deploy the BlackBerry® solution to help solve its challenges. The BlackBerry solution's built-in security features, combined with the mobile application, would act as a valuable and effective solution.
"With the BlackBerry solution and CellTrak, we now have a complete electronic visit record that matches the care plan," said Aycock. "That means that we're providing better care for our patients and we're doing it in a secure and responsible way."
BlackBerry Customer Success Story featuring CellTrak has been published and is available for download at http://www.celltrak.com/downloads/Hospice%20of%20Baton%20Rouge_11.07.11.pdf
About Hospice of Baton Rouge
Hospice of Baton Rouge has been meeting the end-of-life care needs of the Greater Baton Rouge Metropolitan area since 1984. We are the only non-profit, United Way, Medicare & Medicaid certified hospice provider in this area. We provide care to anyone regardless of the financial resources. Hospice or palliative care is comfort care. Our goal is to address the physical, psychosocial and spiritual needs of individuals who are in the final stages of life. Services are provided by Hospice of Baton Rouge in the patient's home, assisted living facilities, nursing homes and group homes. Our interdisciplinary team of health-care professionals and trained volunteers provides hospice care. For more information please visit: https://www.hospicebr.org
About CellTrak Technologies
Founded in 2006, CellTrak Technologies, Inc. is the leading provider of integrated mobile solutions for the home healthcare, hospice, and private duty markets. Our patent pending software-as-a-service solutions run on GPS-enabled mobile devices via a homecare technology platform which automates workflow and reduces cost. Data is transmitted wirelessly to an internet site making the data available real time and secure instantaneous integration is provided to the back-end clinical systems and the payer networks. Homecare aides have delivered millions of successful visits via CellTrak. For more information please visit: http://www.celltrak.com
About Research In Motion
Research In Motion (RIM), a global leader in wireless innovation, revolutionized the mobile industry with the introduction of the BlackBerry® solution in 1999. Today, BlackBerry products and services are used by millions of customers around the world to stay connected to the people and content that matter most throughout their day. Founded in 1984 and based in Waterloo, Ontario, RIM operates offices in North America, Europe, Asia Pacific and Latin America. For more information visit: http://www.rim.com or http://www.blackberry.com
###