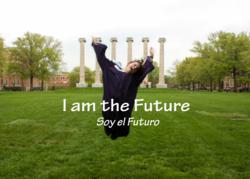 "When we see kids our age blogging on topics that interest us, we instantly want to read it." college student, Tianna Wesselmann,
Albuquerque, NM (PRWEB) July 12, 2011
Amid growing competition in the global job market,teen sites like iaam.com are essential to help teens plan their future. According to USA Today, when all American teens are factored in, only 25% will have jobs this summer, a level that worries many economists. iaam.com prepares teens to learn valuable life skills early. Teens receive college prep and career advice from articles written by college students.
College student Alicia Lorio stated:
"I appreciate how it can offer a fun side to real life skills that we should know and apply. I like how everything is written as if the authors were talking to you, more like giving advice for what you should do, like a friend does."
iaam.com also offers an attractive entertainment aspect, including music videos, upcoming artists, movie trailers, games, and jokes. This gives iaam.com a fun and engaging atmosphere.
In today's world, teens thrive on social media. Growing every week with new articles and blogs, iaam.com is a positive social media center geared toward answering young adults' questions in an exciting environment.
"When we see kids our age blogging on topics that interest us, we instantly want to read it." – Tianna Wesselmann, Journalism major at Carbondale University in Illinois.
iaam.com also provides a teen magazine with articles written for students by students. Teens can also enter a video, writing, or photo contest, which pushes them with an incentive to explore their creative talents. With all this entertainment connected to learning, iaam.com is a unique resource for high school and college students.
About LELA Media Inc., the producers of iaam.com:
LELA Media Inc., based in Albuquerque, New Mexico, is the first national positive teen media company. iaam.com is an online community to connect teens through creative fun and help inform them with financial, college, career and life skills issues. Founder Malini Hoover is a passionate teen advocate with a background in technology, finance, and hospitality. She launched LELA Media Inc. to make a positive and lasting impact on today's youth.
For more information or to become an iaam sponsor, contact Malini Hoover at (505) 250-1685 or email at sponsor(at)iaam(dot)com
###