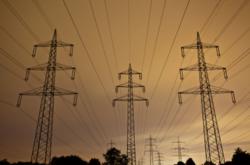 Dallas, TX (PRWEB) July 12, 2011
As summer temperatures heat up in Plano, the Dallas-Fort Worth area and across Texas, homes and businesses can expect rolling brown-outs and possibly even power outages. Brown-outs and black-outs can wreak havoc on computer systems, resulting in damaged hard drives and lost data.
When a blackout occurs, precious data can be lost if files are not saved frequently. A brown-out can cause the same damage as a blackout to computer files. If a computer isn't receiving enough power to operate, it will turn off. Unsaved, open files may be corrupted or data may be lost.
24 Hour Data offers tips to protect valuable data and expensive computer components when a constant flow of electricity is not guaranteed or expected.

Invest in a surge protector so that delicate computer components, including hard disk drives, will not be harmed when power comes back on, often resulting in a power surge
Most Uninterruptible Power Supplies (UPS) provide surge protection, as well. This inexpensive add-on to a computer can save thousands of dollars worth of data in the event of a black-out, brown-out or other interruption of power.
Save files frequently to avoid being caught with unsaved data if a blackout occurs
Keep laptops unplugged and work off the battery when the news reports chances of rolling brown-outs
When electricity comes back on, a power surge may occur. This surge can fry delicate computer components, including hard drives and mother boards. If a hard disk drive is damaged from a power surge, it requires a complicated physical data recovery to first repair damage to the hard drive, and then a logical recovery to fix and recover corrupted files and lost data.
Physical Data Recovery Requires Special Tools and Knowledge
"Physical data recovery is not a do-it-yourself endeavor," says Sean Wade, 24 Hour Data president and CEO. "It needs to be completed in a clean room environment by data recovery specialists who have the latest data recovery tools, and the right expertise to recover lost data."
24 Hour Data specializes in:
Wade concludes, "Black-outs and brown-outs are a part of life in the summer here in Texas and in other parts of the country. But that doesn't mean business or personal computer use needs to stop. Take measures to protect data and keep the phone number for 24 Hour Data handy should the need for emergency data recovery services arise as a result of summer blackouts and brownouts."
About 24 Hour Data - 24 Hour Data, based in Dallas, Texas, is an industry leading data recovery firm specializing in logical and physical recovery of hard disk drives, RAID servers, photos, Macs, flash drives, solid state drives, virtual arrays and more. We understand the "human" side of the data recovery business, and offer round-the-clock service and a fast and honest estimate, along with data recovery within 48 hours, in most cases. Go to http://www.24hourdata.com to find out more.
For more information:
Call: 866-598-3282
###