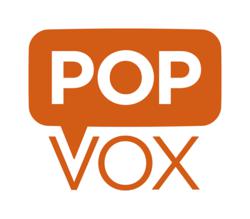 "Ease of communication is essential in today's fast-paced and high-stakes environment. We're excited by the increased usability that POPVOX will bring to our site." -- Heritage Action's political director Russ Vought
Washington, DC (PRWEB) July 11, 2011
Heritage Action, the sister organization to the conservative think tank the Heritage Foundation, today launched a campaign to get supporters' messages to Congress using the powerful POPVOX advocacy tool.
The mission of Heritage Action is to ensure that Members of Congress hear directly from their constituents, including over 710,000 members of The Heritage Foundation and millions of others around the country who share their conservative vision of America's future.
"Ease of communication is essential in today's fast-paced and high-stakes environment," Heritage Action's political director Russ Vought said.  "We're excited by the increased usability that POPVOX will bring to our site."
The POPVOX Write Congress widget allows individuals to send a custom message to Congress without leaving the Heritage Action website.  Since the tool is powered by POPVOX, constituent information is verified for Congressional offices, messages are aggregated publicly on POPVOX.com to show quantified grassroots power and individuals can track delivery of their message to their legislators' offices. 
Link to POPVOX widget on the Heritage Action site:  http://heritageaction.com/nat-gas-act
About POPVOX
POPVOX is a neutral, nonpartisan advocacy platform that meshes legislative data with individuals' personal stories and sentiment. POPVOX delivers public input to Congress in a format tailored to actionable policy decisions and empowers users to leverage their expertise and numbers. POPVOX provides a legislative dashboard for Congress and government affairs professionals with bill status information, customized tracking, bill-specific advocacy information, and real-time constituent sentiment and comments.  
For more information, visit: http://www.popvox.com
 
About Heritage Action
Heritage Action is a grassroots organization that promotes conservative policies in Congress. Their DC-based staff amplifies local activists' voices, allowing Americans to break through the establishment in Washington, ensuring Members of Congress get the message.
# # #